You are here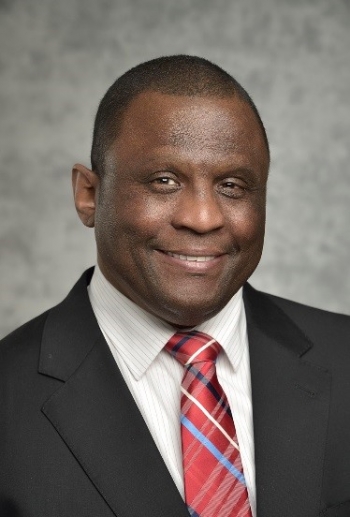 Jim J. Green assumed his current duties on January 10, 2016 as Lead Small Business Specialist for the Office of Small and Disadvantaged Business Utilization (OSDBU). He serves on the Policy and Engagement Team within the OSDBU office and his primary focus and current assignments include assisting and monitoring eSRS and subcontracting plans; and serve as the office point of contact and advocate for the service-disabled veteran-owned small business program in accordance with Executive Order 13360. Drawing on over four decades of public/private service having served, twenty years in the United States Air Force and twenty-two years at Sandia National Laboratories, Green brings a diverse background and capable skillset to DOE.
Green joined the United States Air Force, enlisting in 1973 as an Airman Basic with one year of college completed. He began his military career as a Medical Administrative Specialist in the Philippines, a turning point in his life. His career in the military brought about both on-the-job coaching on marketable skills, leading to opportunities to obtain a college education. In 1978, he was commissioned in the United States Air Force as a Second Lieutenant where he was assigned duties as an Acquisition Officer, he has served in positions such as Chief of Systems Automation, Chief of Supplies Buying, Detachment Commander for a Contracting Center and Chief of Contracts at military bases located in Nebraska, Alaska, Texas and New Mexico. In each of these positions he focused on management of personnel and the Air Force mission, helping to improve performance throughout those military bases, he retired a Major (O-4). Following his military career, Green worked for Sandia National Laboratories as a member of the laboratory staff.  He was a senior buyer, buying a wide array of items to include, Third Party Medical Services for active and retired Sandia employees, to construction services, to rad-hard parts for the geothermal imaging system satellite launched in 2003. Green, retired from Sandia National Laboratories in 2015, whereby the later part of his career he served, as a Small Business Advocate in Sandia's Office of Small Business Utilization.
Jim J. Green earned a Certified Purchasing Manager Certificate, (C.P.M.), (Lifetime Certification), in February 2002. In addition, he received his Master's Degree in Business with emphasis in Hospital Administration from the University of Northern Colorado in 1985.