You are here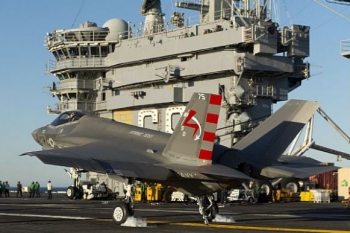 DOE's Bioenergy Technologies Office is developing military-grade biofuels
Happy Veteran's Day from EERE! 
Our Bioenergy Technologies Office (BETO) is helping the U.S. military increase the nation's #energy security, reduce greenhouse gas emissions, and create jobs in #America by advancing renewable biofuels.
We're teaming up with the @U.S. Department of Agriculture and @U.S. Navy to support three projects that will potentially produce renewable fuel for jets (such as the one pictured below) and possibly provide a cost-effective path for more of these fuels to be used in commercial aviation. 
 
Learn more: http://go.usa.gov/AqB4
 
Photo courtesy U.S. Navy.