Smart grid investments are transforming power delivery in the nation's Capital and nearby states. I saw this first-hand when I visited Pepco Holdings Inc. (PHI) last month to mark the recent completion of three Recovery Act-funded Smart Grid Investment Grant (SGIG) projects.
Under these projects, PHI's utilities—Pepco and Atlantic City Electric—deployed more than 800,000 smart meters and wireless communication systems across Washington, DC and Maryland, giving the utilities greater control over disturbances. Upgrades to distribution systems from New Jersey to DC included smart sensors, switches, and controls that allow its utilities to detect and isolate faults with greater precision. These new systems showed impressive results, reducing the number of customers with power outages by as much as 40 percent on certain circuits.
That's good news for customers, who are now seeing a range of new benefits, depending on their service area, including:
Outages are shorter, and service is smarter. Smart meters in Maryland and DC automatically notify PHI's outage management system when customers lose or regain power. Geographic information system (GIS) mapping helps the utility pinpoint the disruption and deploy repair crews.
Storms have less impact. Targeted restoration makes repairs faster and more efficient. During Hurricane Sandy, for example, Pepco restored power to 130,000 customers in just two days. Smart switches also allow PHI to automatically reroute power to avoid blackouts and serve critical customers while major repairs are under way. According to PHI, since 2012, about 17,000 customer outages have been prevented.
Customers can control when and how they use electricity to save money. New pricing programs offer lower energy costs to customers who shift consumption to off-peak periods. Maryland customers received more than $3.4 million in bill credits and reduced peak load by 2.3 million kilowatt hours last summer. Direct load control enables Pepco's Energy Wise Rewards program, which briefly turns air conditioners off during system emergencies to prevent blackouts. In addition, customer service representatives can now access customer usage data during service calls to help customers reduce their bills.
Customers know how they benefit. Consumer outreach quantified the impact of energy savings from new technologies. As a result, smart meter favorability in DC increased from 27% to 40% in fall 2013.
For PHI, grid advancements don't end here. The company is continuing a wider rollout of its Energy Wise Rewards air conditioner direct load control program, which installed nearly 270,000 switches through the SGIG grant. The Energy Wise Rewards program received POWERGRID International magazine's 2014 Demand Response/Energy Efficiency Project of the Year award.
With the smart grid backbone in place, PHI plans to invest $5.8 billion over the next five years in advanced infrastructure to improve reliability, upgrade transmission and distribution equipment, integrate renewable generation, and help customers manage their energy use and costs.
These PHI projects are just 3 out of 99 Recovery Act-funded Smart Grid projects that are beginning to show important results related to energy reliability and resiliency. We'll be reporting more over the coming months. Stay tuned.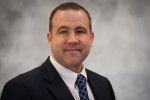 Ryan Egidi
Ryan Egidi is a Technical Project Officer for the Department of Energy's National Energy Technology Laboratory. He is responsible for ensuring the effective stewardship of 12 Smart Grid Investment Grant projects and activities totaling over $1.3 billion dollars of Recovery Act funding. These projects primarily involve advanced metering infrastructure, communication infrastructure, distribution automation, demand management and cybersecurity. Ryan has a B.S. in Electrical Engineering from Pennsylvania State University and a M.S. in Electrical Engineering from Virginia Tech.
more by this author