You are here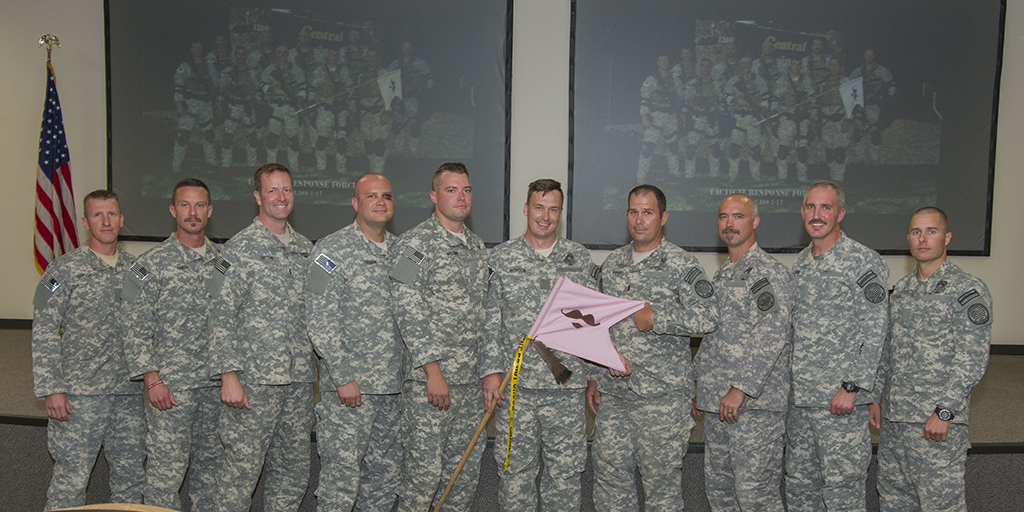 Steve Robison lives by a simple maxim, "The only way you can limit yourself is if you don't try."
Robison, a Security Police Officer at the Y-12 National Security Complex, kept this mindset throughout an intense four-week training course he completed this past summer called Tactical Response Force 200 (TRF-200). Each of his fellow trainees each strived to do the same. What's slightly different about Robison is that he lost part of one leg and suffered damage to the other 12 years ago while serving in the U.S. Army.
"I'm not going to stop trying to live my life," he said. "I have to approach things differently, but I give it a try and if I don't succeed, I adapt and try it another way."
Robison's practical and positive approach to life is something he shares with his course mates, who were the first graduates of Y-12's recently certified TRF-200 course. The site's Central Training Facility earned certification this year in both basic tactical entry and tactical response force. Previously, Y-12's protective force members had to travel to the National Training Center in Albuquerque, New Mexico, to take this course.
"Whether you come from military, law enforcement, or National Guard training, you have the mentality that you are pushing yourself from the inside, and you are competing on the outside," he said. "But it's all done for the betterment of the group."
A former combat instructor himself, Robison described the course and the Y-12 instructors as top notch and credited them with coming up with an excellent selection process and detailed coursework.
Every trainee must pass the same intense physical and mental evaluations. Participants work each day to master marksmanship skills, battle techniques, mechanical and ballistic breaching methods, and other defense-related skills.
"They really help you prepare for all the shooting and physical activities," he said. "But they also help you mentally prepare to do your best, whether it's in a group or one-on-one."
Now qualified to join the Y-12 Special Response Team, Robison will be changing his duties at the site and bringing his attitude toward teamwork and success with him.
"There's always someone faster than you or who can shoot better than you," he said. "Your job is to challenge yourself and see what you can do, and try to be the best at it that you can."