You are here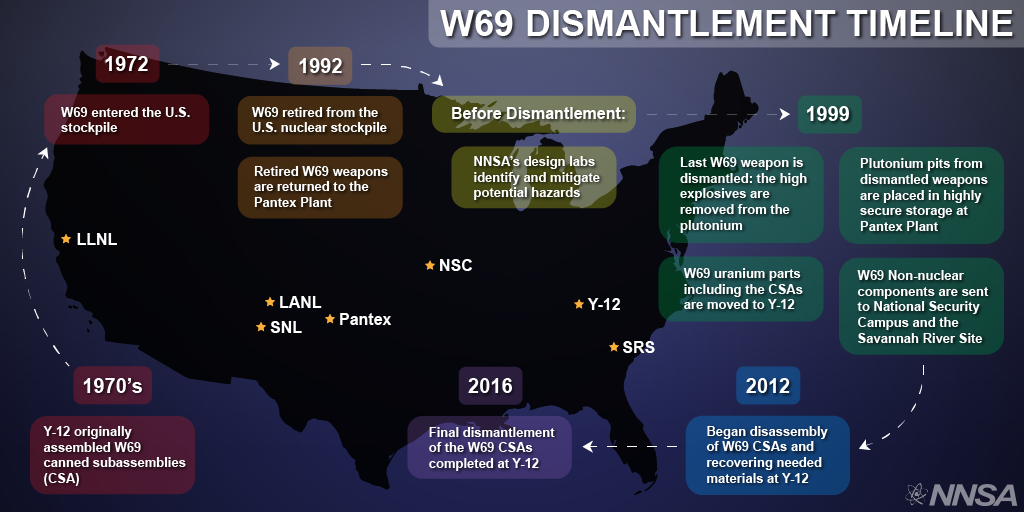 "These weapons components have come full circle, considering Y-12 has been responsible for the assembly and disassembly of every secondary in the nation's nuclear stockpile," manager of the National Nuclear Security Administration's Production Office Geoff Beausoleil said. "With this successful dismantlement, we now can turn our focus to other systems to further modernize the stockpile."
The Pantex Plant in Amarillo, Texas, and Y-12 are operated by Consolidated Nuclear Security, LLC (CNS), under a single contract for NNSA, with a focus on the absolute priorities of safety, security, quality, mission delivery and cost efficiency. CNS member companies include Bechtel National, Inc., Lockheed Martin, ATK Launch Services, and SOC, with Booz Allen Hamilton as a teaming subcontractor.
Established by Congress in 2000, NNSA is a semi-autonomous agency within the U.S. Department of Energy responsible for enhancing national security through the military application of nuclear science. NNSA maintains and enhances the safety, security, and effectiveness of the U.S. nuclear weapons stockpile without explosive nuclear testing; works to reduce the global danger from weapons of mass destruction; provides the U.S. Navy with safe and effective nuclear propulsion; and responds to nuclear and radiological emergencies in the U.S. and abroad. NNSA homepage: http://www.nnsa.energy.gov/index.htm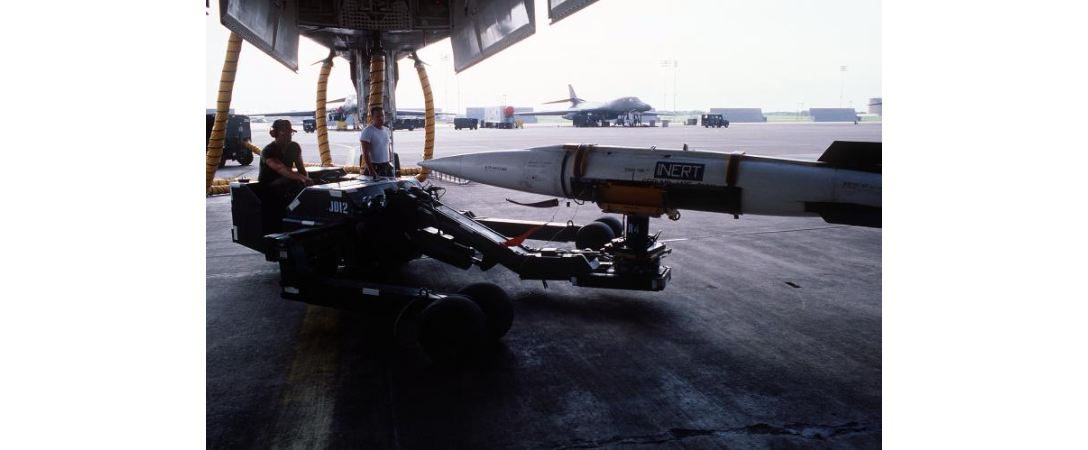 Members of the 96th Munitions Maintenance Squadron use a weapons loader to move an inert AGM-69A Short Range Attack Missile (SRAM) from underneath a B-1B bomber aircraft in 1987.