You are here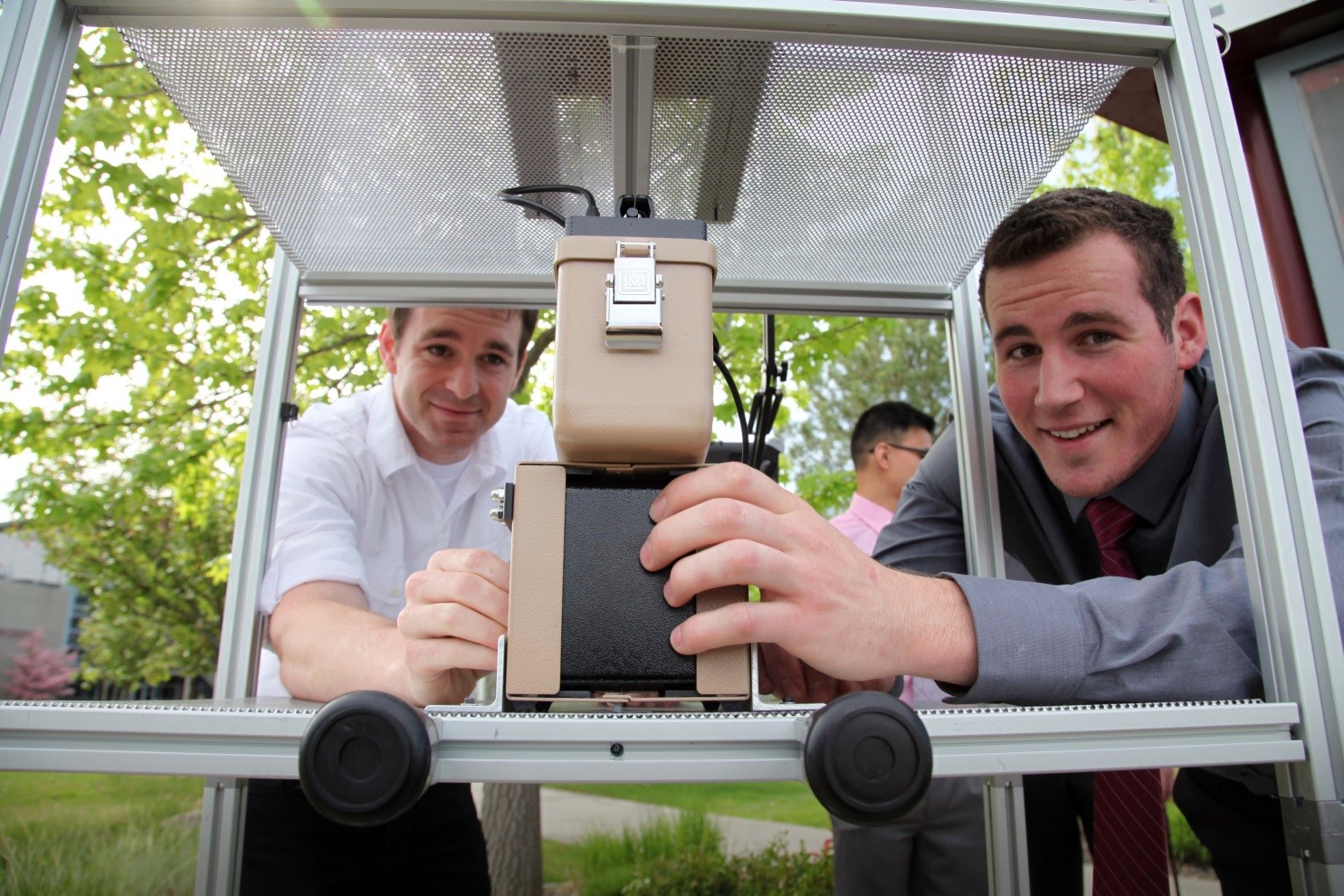 Pacific Northwest National Laboratory (PNNL) has partnered with Washington State University students for the past seven years to develop new instruments, tools, and methods to support nonproliferation and international safeguards. The students unveiled their latest designs last month in Richland, Washington.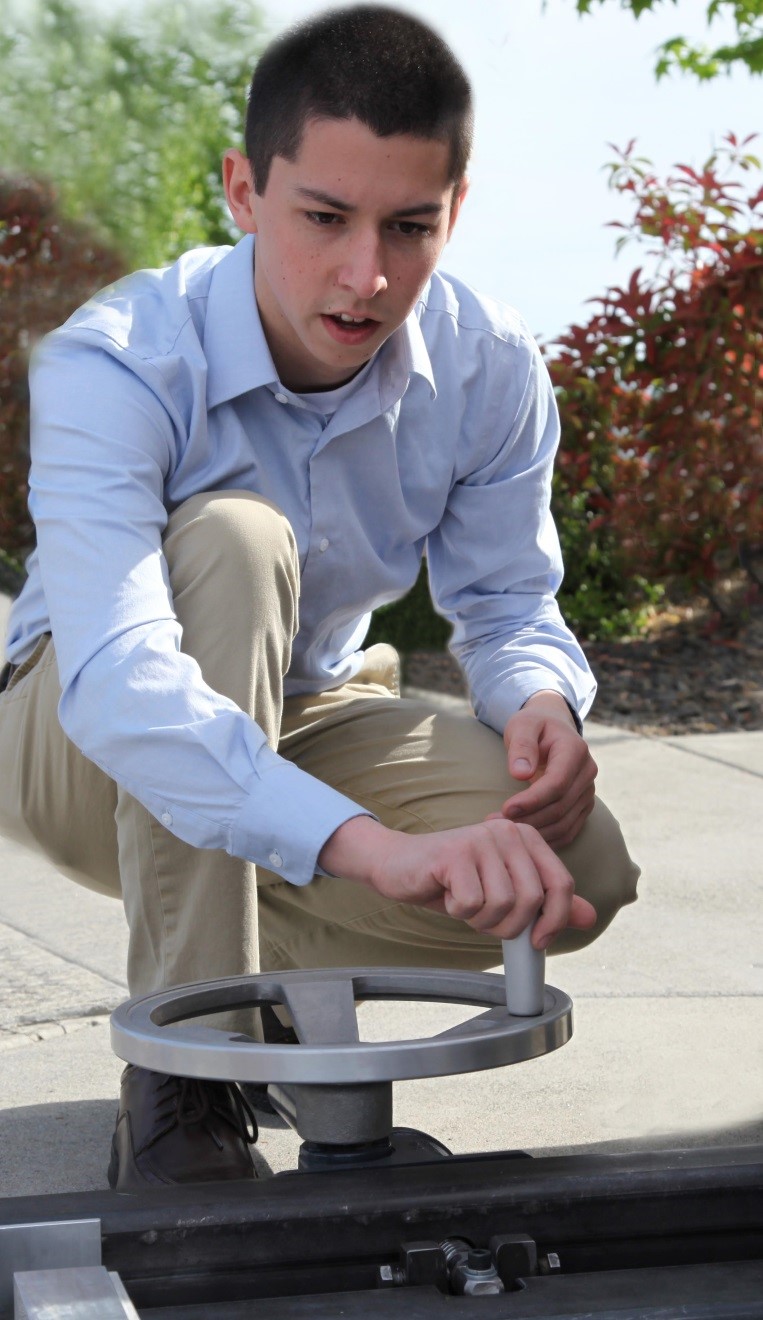 This program is supported by the NNSA's Next Generation Safeguards Initiative.
By focusing on developing human capital and introducing mechanical engineering and materials science students to the importance of international safeguards, the program underscores the need to improve monitoring and verification instruments that support nonproliferation goals. Under PNNL mentorship, student teams design and develop prototype equipment to tackle real-world problems. Completed designs are eventually used to train safeguards personnel, conduct tests and experiments, and evaluate hypotheses to further international safeguards goals.
During the spring semester three mechanical engineering challenges were presented to teams of WSU students under the guidance of Professor Charles Pezeshki and PNNL mentors Leesa Duckworth, Patrick Valdez, and Mark Mitchell:
The Lift Fixture. Matthew McDaniel, R.C. Leonard, Nathan Conklin, and Sulev Vercamer designed and developed a mechanical lift to improve the ergonomics of moving a sample into a detection instrument system.
The Veto Panel. Drew Gourlie, Alex Morgan, Katlyn Stuxness, Grant Rule, and Ryan Mather-Haaland designed and developed modifications for detector enclosures to improve detector sensitivity.
Templating Cart. Delaney Ferrell, Nate Williams, Michael Kaiwai, and Samuel Sundell designed and developed a portable cart/racking system to position detectors for field measurements.
"The functionality, rugged construction and, professional appearance of the projects delivered today are important," said PNNL program manager Leesa Duckworth, "When PNNL suggest solutions to real-world problems in the nonproliferation and safeguards realm, the equipment must stand up to repeated use in some environmentally challenging environments. But what I really love about this program is that it brings the next generation of engineers and scientists into our safeguards world."
Upon receiving the Lift Fixture and the Veto Panel projects as solutions to his detector system needs, PNNL scientist Mike Cantaloub said, "I am gratified to experience the quality of engineering demonstrated here. These engineering students are self-motivated and persistent. The future is in good hands!"
Learn more about the program at this link.