You are here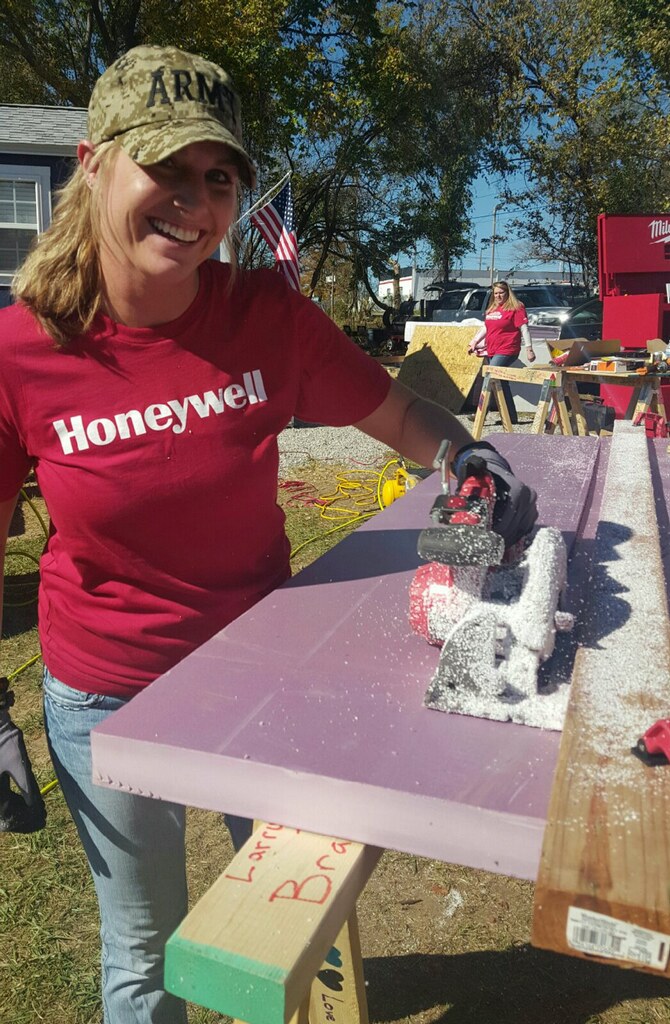 A crew of 100 veterans from NNSA's Kansas City National Security Campus (KCNSC) spent a weekend in October building tiny homes for veterans who need a fresh start.
Kansas City is at the forefront of the quickly growing tiny house trend by building a unique tiny house village for homeless veterans. With the help of Honeywell, KCNSC's operating contractor, and the Community Veterans Project, several additional homes have been added to the village.
FYI Network's Tiny House Nation host Zack Giffin was onsite to document the crew's progress and give pointers on making every square inch count in the layout. Eventually, the village will feature 50 transitional homes and a community center offering free self-sustaining services such as legal advice, resume writing, cooking, and even a veterinarian clinic. The goal of the Veterans Community Project is to serve as many as 200 homeless veterans in Kansas City.
The Veterans Employee Group at KCNSC celebrates employees' service to the Nation's military as well as help recruit new employees transitioning out of the military for vital national security work at NNSA's KCNSC.
Read more about community projects at NNSA's locations around the nation, and watch a video of the Veterans Village project here.