You are here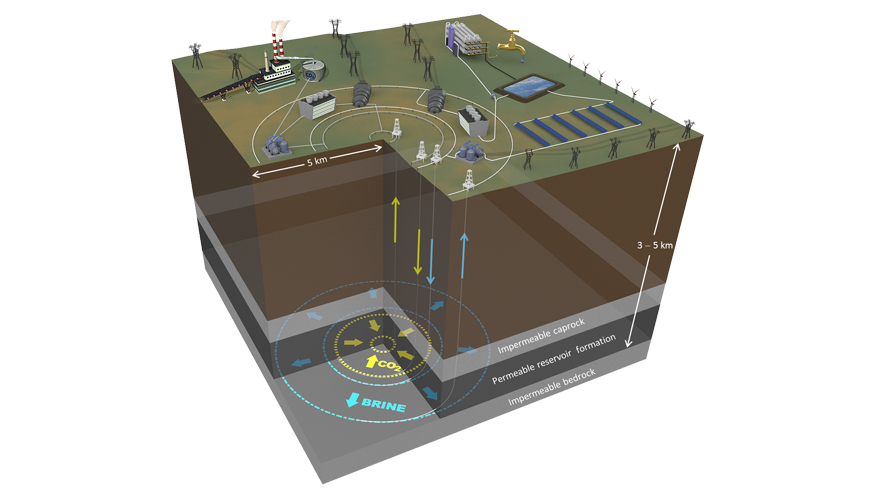 This integrated system would store carbon dioxide in an underground reservoir, with concentric rings of horizontal wells confining the pressurized CO2 beneath the caprock. Stored CO2 displaces brine that flows up wells to the surface where it is heated by thermal plants (e.g., solar farms) and reinjected into the reservoir to store thermal energy.
Researchers from Lawrence Livermore National Laboratory and its partners think they've found an answer to storing energy when the wind doesn't blow and the sun isn't shining.
The team's paper, published in the December issue of Mechanical Engineering magazine, describes a subsurface energy system that could tap geothermal energy, store energy from above-ground sources, and dispatch it to the grid throughout the year like a massive underground battery, while at the same time storing CO2 from fossil-fuel power plants.