You are here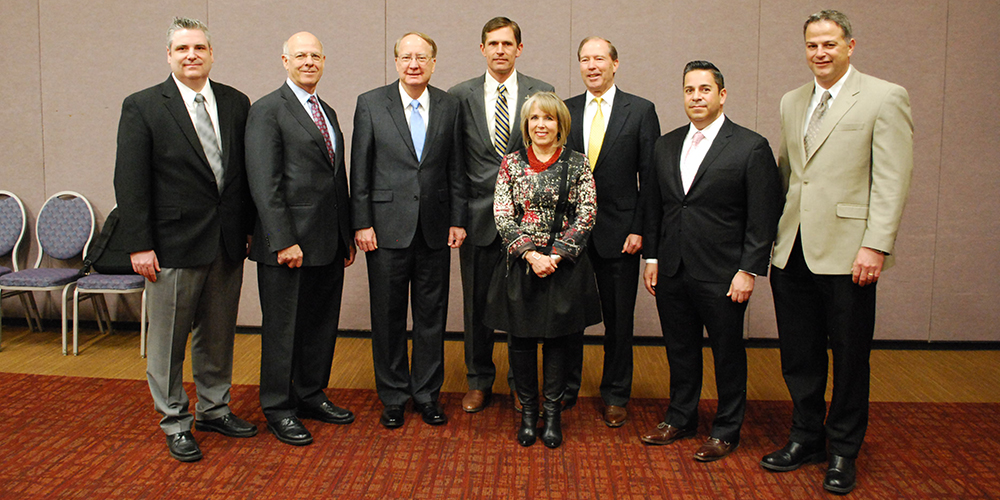 The Supply Chain Management Center (SCMC) has been an important tool for NNSA to save taxpayer dollars. At the event on Feb. 18, NNSA leadership and the New Mexico congressional delegation were well represented. From left, Scott Bissen, SCMC Director; Rep. Steve Pearce (R-NM); NNSA Administrator Frank Klotz; Sen. Martin Heinrich (D-NM); Rep. Michelle Lujan Grisham (D-NM); Sen. Tom Udall (D-NM); Rep. Ben Ray Lujan (D-NM); and Mark Holecek, manager of NNSA's Kansas City Field Office.
In 2006 NNSA established the Supply Chain Management Center (SCMC) to pool spending across the Nuclear Security Enterprise on commodity purchases such as office supplies, commercial software, travel and safety glasses.
This week the SCMC hosted several current and potential small business partners in New Mexico to generate dialogue about the tools used by SCMC and how local small businesses can engage with NNSA and broader DOE opportunities. About 350 people attended with 15 persons watching online. In addition, the SCMC website trended up with eight suppliers submitting applications online.
Since its inception, the SCMC has awarded over 60 percent of its agreements to small businesses and just last fiscal year NNSA contractors saved the taxpayer over $185 million – and more than $600 million since its inception -- by using SCMC tools and agreements and other strategic sourcing efforts.
New Mexico and its local communities are important to the NNSA in small business engagement, economic health, and employment at Sandia and Los Alamos national laboratories. There have been many successful small business engagements, including a $200 million national-level agreement for Dell computers awarded to Wildflower International of Santa Fe and a $35 million, multi-year regional agreement for industrial supplies awarded to Frank's Supply Company, a local, woman-owned small business.
NNSA looks forward to many more such success stories.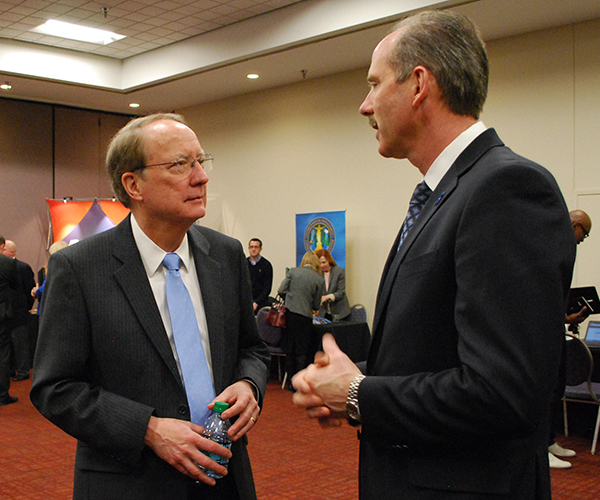 At the SCMC event, Klotz had a chance to chat with Mayor Richard J. Berry of Albuquerque.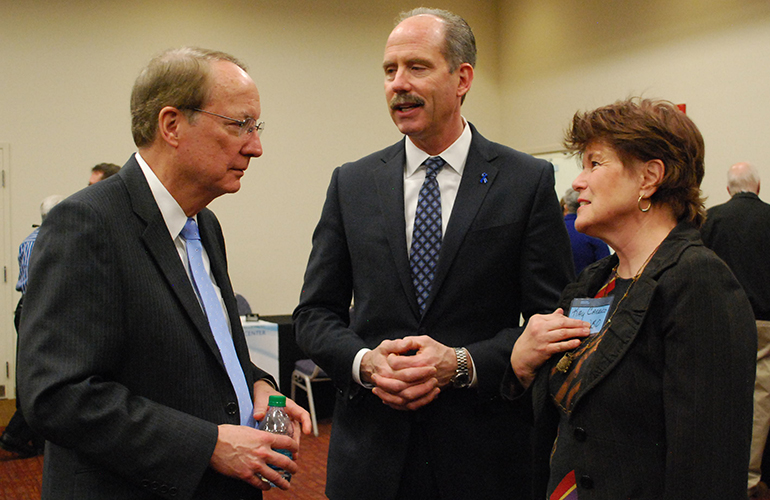 Gen. Klotz, Mayor Berry and Kay Carrico of the National Association of Women Business Owners-Northern New Mexico visited at the SCMC event.