You are here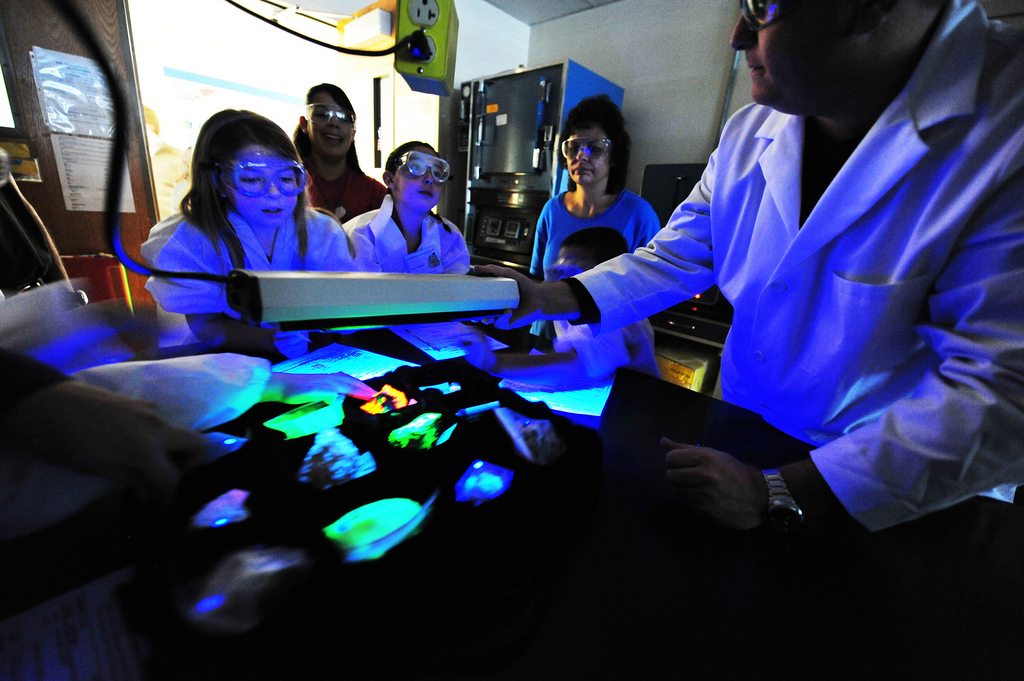 The workshop hones intern and staff scientist ability to speak to the public about science.
The more than 400 fourth-graders who donned lab coats at Sandia National Laboratories' outreach program last month quickly learned the importance of science when the "Magic Chemistry Dog" was dognapped, and only forensic chemistry analysis could solve the crime.
Fingerprint tests, chromatography, pH testing, and fiber analysis helped students spend the day getting excited about chemistry in pursuit of answers about a missing furry companion.
The CSI: Dognapping Workshop was designed by more than 65 Sandia staff and intern volunteers to excite and encourage the next generation of scientific leaders. The 2 hour workshop uses theatrics and hands-on activities to help students to understand concepts from materials science to chemistry to forensics.
Last month's workshop was the 11th year Sandia hosted the activity, which was awarded the ChemLuminary Award for Outstanding Kids & Chemistry by the American Chemical Society in 2015.
Read more about this year's workshop, and read the activity instructions in full here.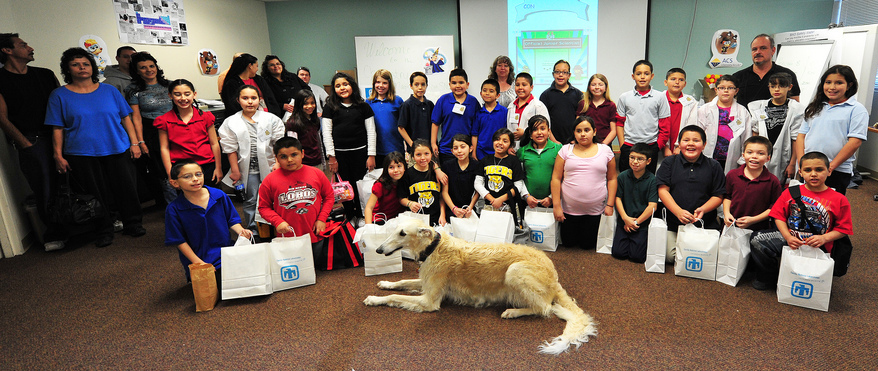 The students are "accused" of dognapping, but use science to prove their innocence and find the dog.