You are here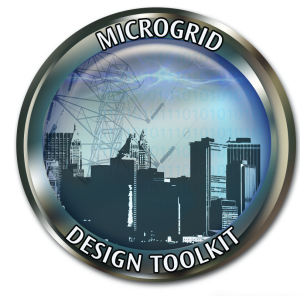 Modeling and optimization tools created by NNSA's Sandia National Laboratories are helping the U.S. Marine Corps use renewable-energy technologies in operations at home and in the field. The Marine Corps recently worked with the the lab to further develop Sandia's Microgrid Design Toolkit to give military decision makers support and information needed to pursue sustainability goals.
The goal of the project is to help the Marines create microgrids – localized grids that generate and consume power and can run either independently or connected to the larger utility grid. Microgrids enable Marines to power up securely without plugging into utilities. Eventually, the Marine Corps intends to use microgrids to achieve completely reliable and cost-effective energy independence.
The toolkit presents microgrid designers with information about technology options to support smart decisions about technology solutions early in the design process. The software uses powerful search algorithms to identify potential trade-offs among factors such as cost, performance and reliability. A beta version of the toolkit is available for public download.
The new project between Sandia and the Marines is one example of the nationwide effort to accelerate joint efforts in clean energy and national energy security technologies from national laboratories to military end users.
Learn more about how NNSA's laboratories support clean energy, and read Sandia's news release about the new project.