You are here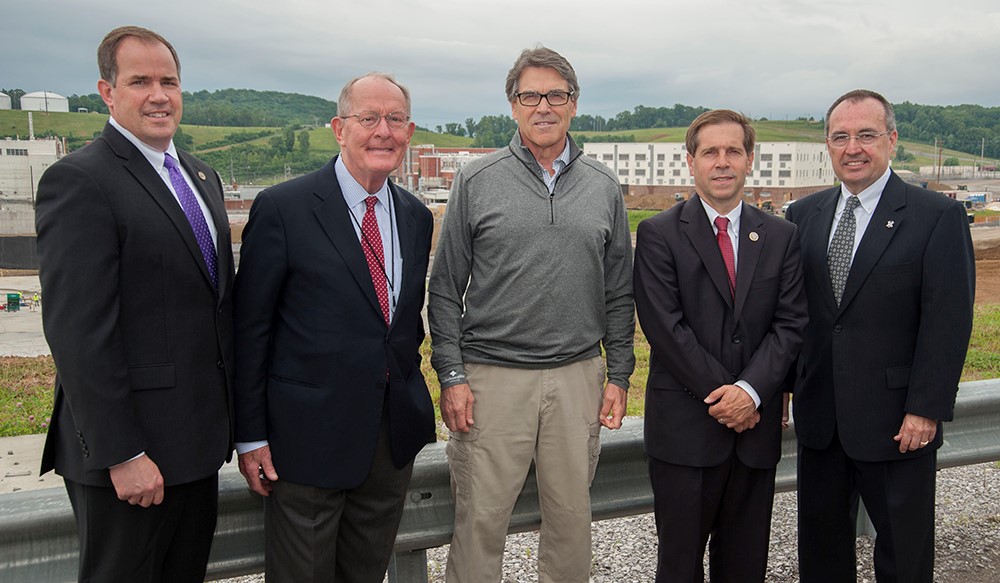 Department of Energy Secretary Rick Perry, Sen. Lamar Alexander of Tennessee, and Rep. Chuck Fleischmann of Tennessee visited the Uranium Processing Facility (UPF) Project at the Y-12 National Security Complex May 22.
UPF Federal Project Director Dale Christenson and UPF Project Director Brian Reilly provided an update on the project's progress and discussed key upcoming milestones, including achieving 90 percent design by September 2017. This level of design completion is required before establishing the cost and schedule baseline for nuclear projects. Additionally, NNSA will authorize construction on the final three subprojects for UPF in fiscal year 2018.
"I was honored to meet Secretary Perry and brief him about UPF," Christenson said. "Secretary Perry, Senator Alexander and Congressman Fleischmann saw first-hand the great progress our team is making."
NNSA is committed to delivering UPF for no more than $6.5 billion by 2025 as long as its annual funding profiles remain stable and supported by Congress.
UPF received the Secretary's Achievement Award in 2015 for delivering the site readiness subproject on time and $20 million under budget.