You are here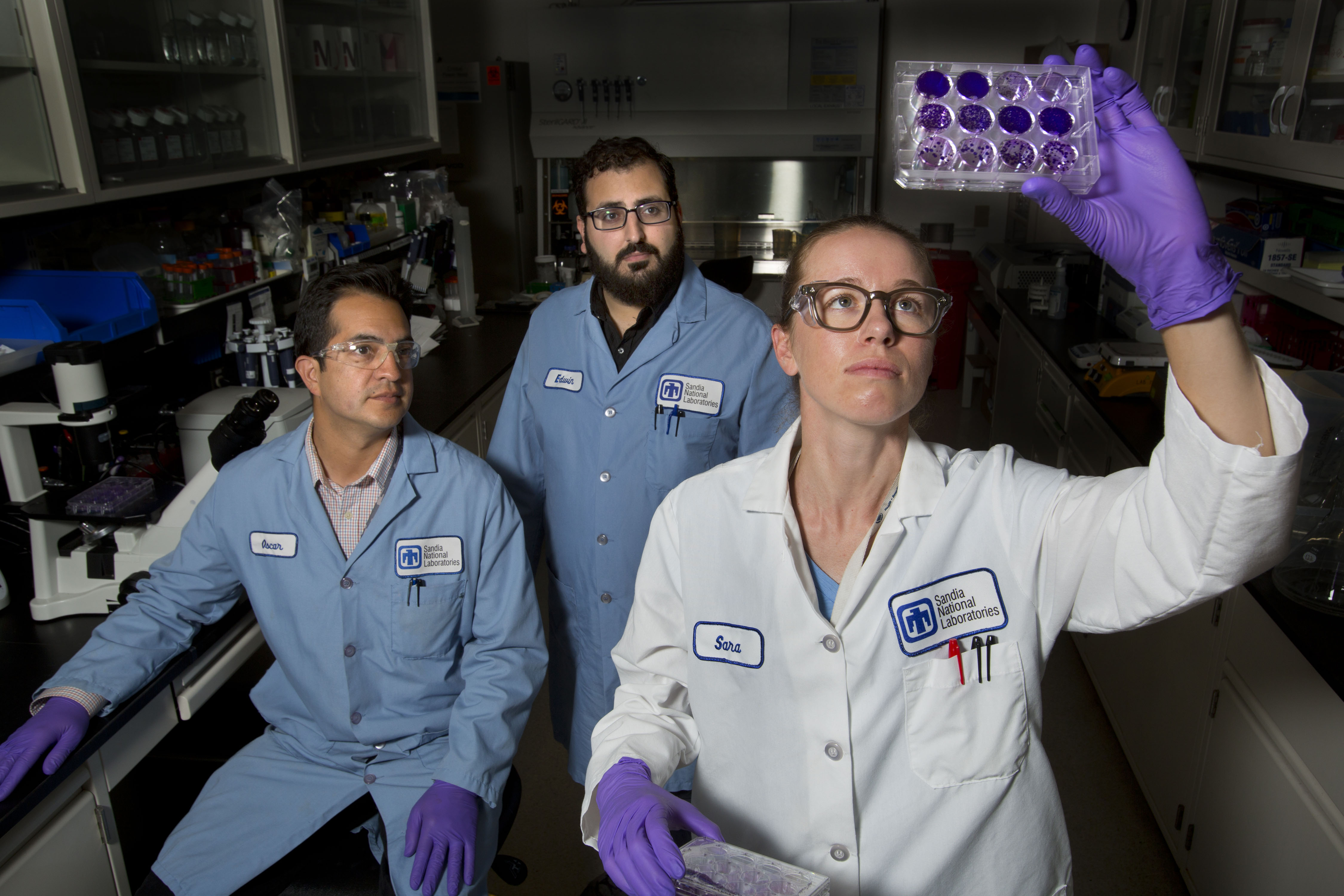 As headlines highlight the threat of viruses like Ebola and Zika, researchers at Sandia National Laboratories and the University of California Los Angeles (UCLA) have teamed up to discover and uncover the viral mechanisms of infection by creating screening libraries based on CRISPR (clustered regularly interspaced short palindromic repeats) genome-editing technology.
"CRISPR technology allows researchers to easily knock out or remove specific genes from a host cell," said Sandia researcher Oscar Negrete, who is spearheading the project for Sandia to develop the libraries that will be used to screen Zika and many other viruses. "CRISPR libraries are built to target large sets of genes simultaneously."
Using these libraries, researchers can rapidly understand how removal of these genes affects virus infection. By discovering host genes essential for infection through CRISPR library screening, researchers can begin to design anti-viral treatments using those identified gene or gene products as targets.
Negrete is co-leading the project with Robert Damoiseaux, director of the Molecular Screening Shared Resource at UCLA. Sandia researchers Joe Schoeniger, Sara Bird and Edwin Saada also are working on the yearlong project, "Development of Arrayed CRISPR-based Libraries for Functional Genomics Screening." The work is part of the first-ever Cooperative Research and Development Agreement (CRADA) between Sandia and UCLA.