You are here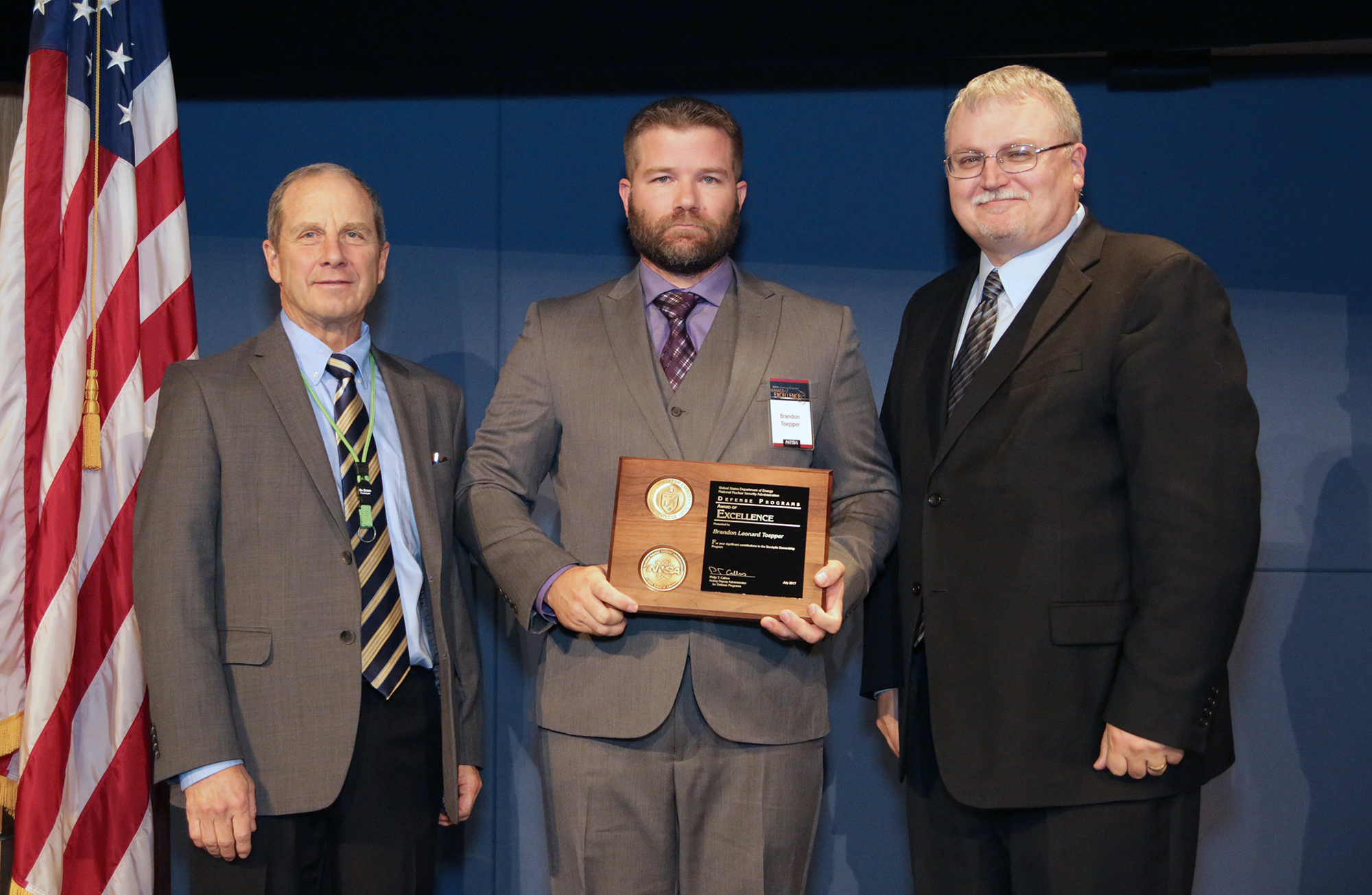 More than 270 Sandia National Laboratories employees and partners on 11 different teams were recently presented with NNSA Defense Programs Awards of Excellence for their contributions to the maintenance of our nation's nuclear deterrent.
"A true strength at Sandia is its diversity of knowledge and its ability to assemble multidisciplinary teams to address the country's most challenging national security problems," said Steve Girrens, associate labs director for Nuclear Deterrence.
The Z Radiation and Fusion Physics Innovative Engineering and Design team was given the special honor of an Exceptional Achievement designation, which highlights extraordinary accomplishments in stockpile stewardship.
In addition, electrical engineer and project manager Brandon Toepper was singled out as an individual winner, recognized for excellent leadership for the W76-1 Joint Test Assembly (JTA) 3 design, development, qualification and production planning process.
"Each of you have found a way to excel while carrying out this vital mission. You have all contributed to the safety of our nation and should be proud," said Kent Jones, NNSA Defense Programs assistant deputy administrator for systems engineering and integration.
These annual awards are bestowed for significant achievements in quality, productivity, cost savings, safety or creativity in support of the nuclear weapons program.