You are here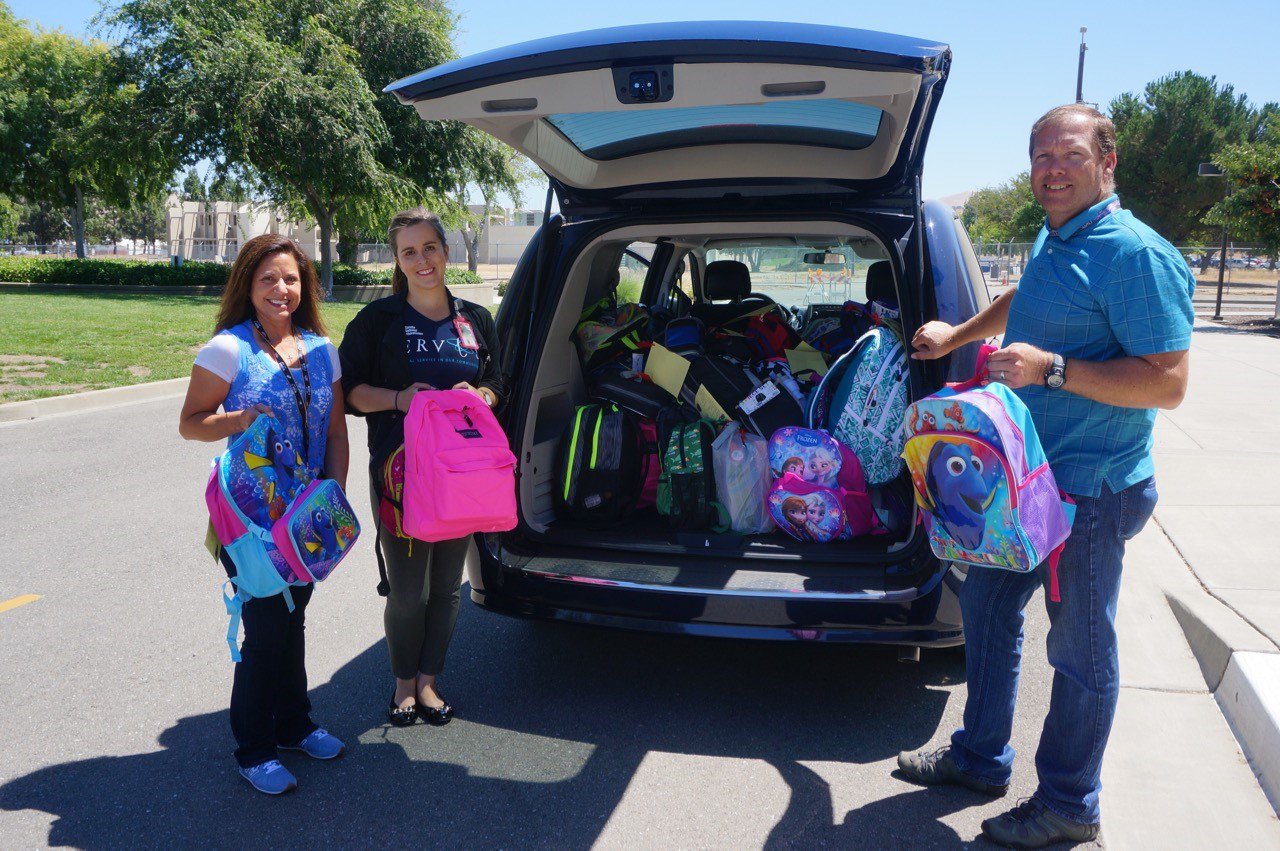 For the third year in a row, Sandia National Laboratories California has exceeded expectations by collecting 65 backpacks filled with school supplies for children of local military families, topping last year's record of 48 backpacks. The backpacks were delivered to U.S. Army Reserves Garrison Camp Parks, in Dublin, California, and Travis Air Force Base in Fairfield, California.
Operation Backpack was founded as a way for the Sandia to thank military families for their sacrifice in service to the nation. The back-to-school season can be a stressful and costly time for any family, but can be especially trying for military families with a deployed family member or single-earner household.
By providing school supplies, the Operation Backpack planning committee hopes to alleviate the stress and let military families know that they are supported by the Sandia/California community.