You are here
A groundbreaking ceremony was recently held in Livermore, Calif., for a building that will enable consolidation of "front door" activities for Sandia National Laboratories California.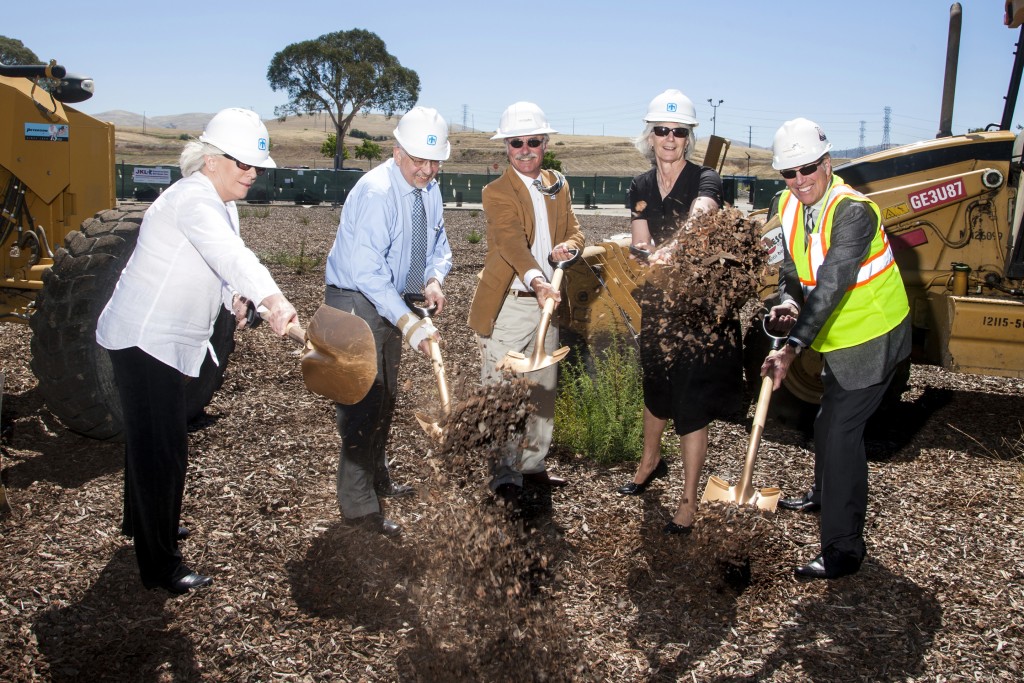 Building 926 will house the site's human resources department and will be home of the training center for students and new hires. The new 20,000 square foot facility, funded by institutional investments, will provide employment candidates, new hires, and student interns an open, welcome, accessible space. All employees, including foreign nationals, will have easy access to the building. The new building will be located in the space created where Building 927 once stood and is scheduled for completion next year.

Marianne Walck, vice president of Sandia's California laboratory, said having a welcoming environment where visitors, recruits, and new hires can access without having to immediately enter layers of visible security allows a greater ease in collaborations and builds a sense of community for new hires from the start.

Building 926 will enable the site to bring Building 911 into the Limited Area and repurpose it for growing its classified mission work. In addition, when Building 926 is inhabited, several substandard mobiles will be removed.