You are here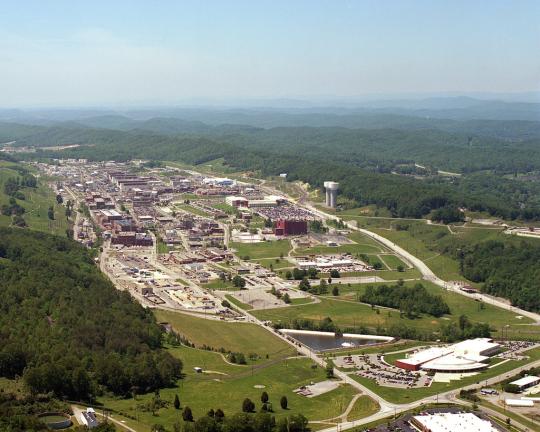 Y-12's Analytical Chemistry Operations provides comprehensive analytical services in support of the site's core missions, environmental compliance and overall worker health and safety. ACO scientists, for example, analyze impurity levels to ensure the materials destined for nuclear weapons or naval reactor fuel are of suitably high quality. They also analyze soil and groundwater samples for hazardous contaminants and characterize the site's waste output to ensure regulatory compliance.
Much of this crucial work, however, is done in a degrading laboratory using equipment well beyond its intended life cycle. A 2014 baseline assessment of the facility outlined the most significant issues and identified numerous single-point failures and associated risks. To address the risks, of course, ACO would need money.
In late August of that year, NNSA Uranium Program Manager Tim Driscoll toured Y-12's primary lab facility, Building 9995, and saw firsthand the need for infrastructure investments. Four days later, he committed $5 million toward improvements, but with one caveat: CNS must match the funds.
"Our senior managers made a commitment to DOE that we could do this," David Maguire, Maintenance Program manager, said. "We were able to come up with the money by deferring some planned scope into later fiscal years and utilizing underruns from other areas within maintenance programs."
Driscoll's contingent offer, unique among project funding, proved successful. "This allowed us to obtain $5 million of additional funding to address serious infrastructure needs in one of our mission critical facilities," Maguire said.