You are here


Current and former members of the Lab's Protective Force gathered to reflect on and recognize the contributions ProForce has made to securing Sandia National Laboratory's resources, facilities, and people. Over the past 65 years, the force has changed in size and structure but its mission has remained the same: To ensure the protection of accountable nuclear material, classified matter, and other Safeguards and Security interests from theft, espionage, and acts that may cause unacceptable adverse effects on national security or the health and safety of DOE and contractor employees, the public, or the environment.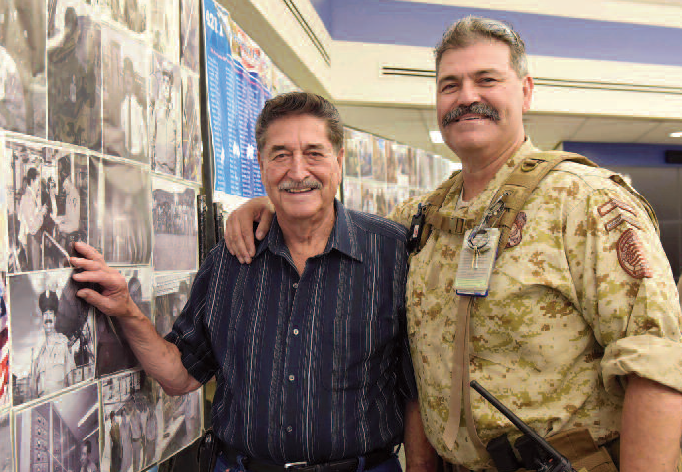 Jim Armijo, a retired member of ProForce, and son Lawrence Armijo show pride in their collective decades of service to Sandia and the nation.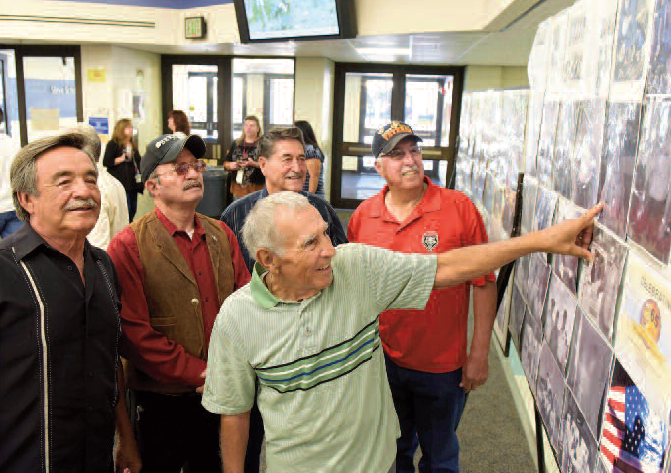 Retired ProForce members Celso Montaño, left, Mario Garcia, Jim Armijo, and Ruben Garcia look on as Harold Garcia points out some highlights in photos from ProForce's early days.