You are here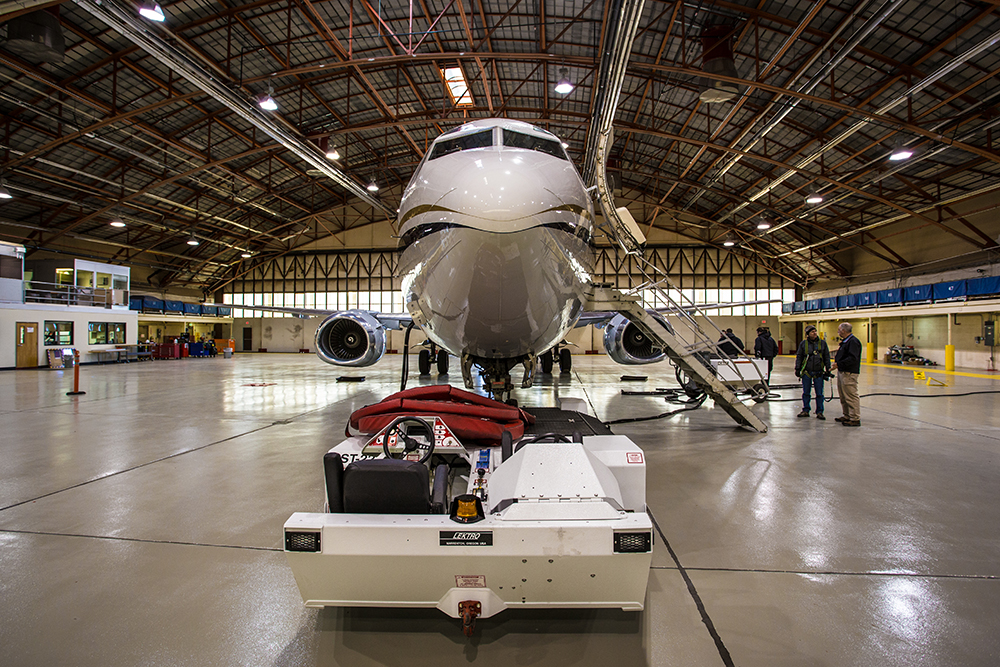 The NNSA Office of Secure Transportation's (OST) aviation program has achieved the highest possible safety standard awarded by the International Standard for Business Aircraft Operations (IS-BAO). Stage III Certification recognizes compliance with the highest IS-BAO standards and practices following an in-depth audit of OST's safety management system.
"Our team of federal employees and contractor staff embrace and live the safety culture every day," said Alex Bapty, director of the OST Aviation Operations Division. "Their professionalism shined through during all the interviews, observations, and documentation reviews."
These standards were developed in 2002 by the International Business Aviation Council (IBAC). It is a recommended code of best practices designed to help flight departments worldwide achieve high levels of safety and professionalism.
The audit report reads, "The IS-BAO Audit Team found that the NNSA's Flight Program is being operated in a safe manner in compliance with all applicable FAA and GSA regulations pertaining to the safe operation of its aircraft. The IS-BAO Audit Team recommends to IBAC that the NNSA Flight Program be awarded the IS-BAO Registration for Stage III. There were no findings for our report."
"Attaining the highest level of IS-BAO accreditation acknowledges our aviation department's positive safety culture and its commitment to continuous improvement," said Vincent Fisher, OST's assistant deputy administrator.
Glen Wattman, director of the Office of Aviation Management said, "Our office is part of a very small group of government aviation programs having earned the highest certification. Before IS-BAO certification can be awarded, the organization's senior leader must, in writing, commit to the tenets and protocols of the program. By supporting the adoption of IS-BAO standards, OST leadership has clearly demonstrated its ongoing commitment to the safest possible flight operations."
The OST fleet consists of two Boeing 737-400 passenger/cargo aircraft and a DC-9 Combi housed at Kirtland Air Force Base in Albuquerque. The aircraft move national security cargoes to NNSA customers and transport federal agents who conduct secure ground transportation. They also support the Department of Energy's emergency response capabilities.