You are here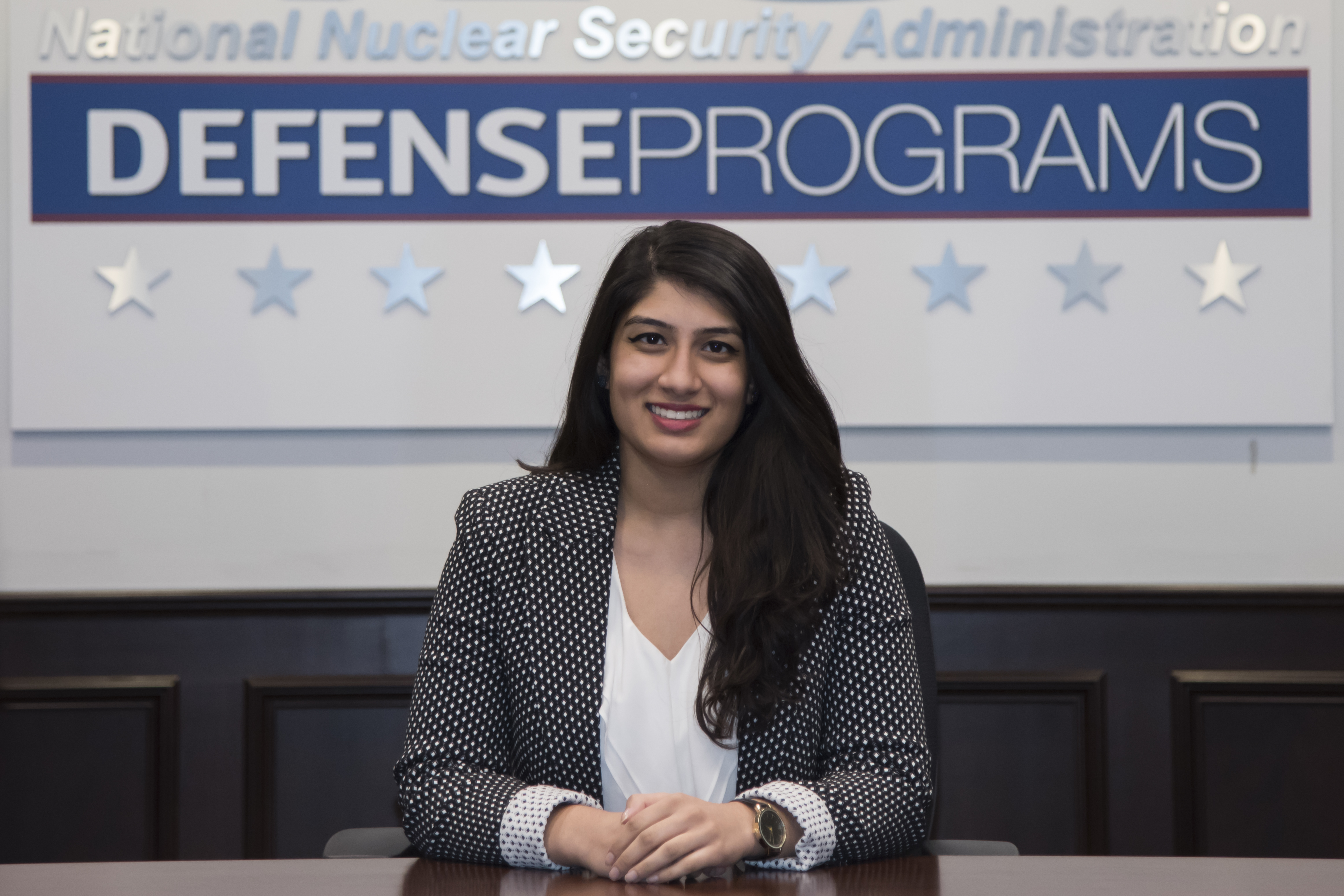 A security clearance, a leg up on federal positions, and mentorship from nuclear security experts.
"There's really nothing like it anywhere else," said NNSA Graduate Fellowship Program (NGFP) fellow Anthony Juarez.
The NGFP is a full-time, salaried, full-year fellowship program sponsored by the U.S. Department of Energy for highly motivated graduate-level students interested in a career in nuclear security.
Juarez and the other 49 fellows in this year's NGFP attended a Career Skills Workshop this month at NNSA headquarters in Washington, D.C. The annual event is one of many ways the program provides fellows with practical guidance and best practices for successful careers after their fellowships.
"I think that the NGFP program gives you a unique ability to engage in a wide variety of important issues for a relatively small, globally oriented government administration," Juarez said. "I don't think there's really any other way to work on these types of issues right out of graduate school."
Defense Programs fellow Shayela Hassan began her career with an internship in nuclear enterprise oversight at the Department of Defense. So when the NGFP offered her the opportunity to expand her experience in the nuclear world, she jumped at the chance. Not only does NGFP promise the nuclear policy experience she sought, it gives her a doorway into future Federal employment.
"As the current workforce is moving towards retirement, it can still be tough for junior employees to get into many of the Federal agencies," Hassan said. "Programs like NGFP are crucial for training a new generation of civil servants."
Hassan also said she appreciates NGFP's generous tuition reimbursement program, which fully covers the costs of all relevant coursework successfully completed during the fellowship. Plus, she said, her role as a fellow means that the team she's a part of at NNSA understands and accommodates her academic commitments outside of work.
David Etim, an NGFP fellow in the Advanced Simulation and Computing office, had contributed to computational work, but didn't see how those projects came to fruition until becoming part of NGFP.
"In this experience, each week I've learned something different about how NNSA carries out its mission, what needs to happen to get a Government program off the ground, and how to write policy and strategic documents to be presented to other colleagues," Etim said.
As Etim pursues a doctoral degree in computer science and engineering at the University of Connecticut, he said NGFP is helping him enter the nuclear security career field, and also giving him a significant chunk of experience in the Federal workspace.
"This fellowship has opened my eyes to what I could potentially do in the future," Etim said.
Among the NNSA leaders who engaged with fellows at the workshop on developing their careers were NNSA Associate Administrator for Management and Budget Randall Hendrickson and NNSA Chief of Defense Nuclear Security Jeff Johnson. Fellows learned what to expect when for applying for Federal positions, how to work with national laboratories across the U.S. Department of Energy complex, and interviewed for open positions as part of the career workshop.
Learn more about the NGFP and NNSA's student programs at the NGFP website.