You are here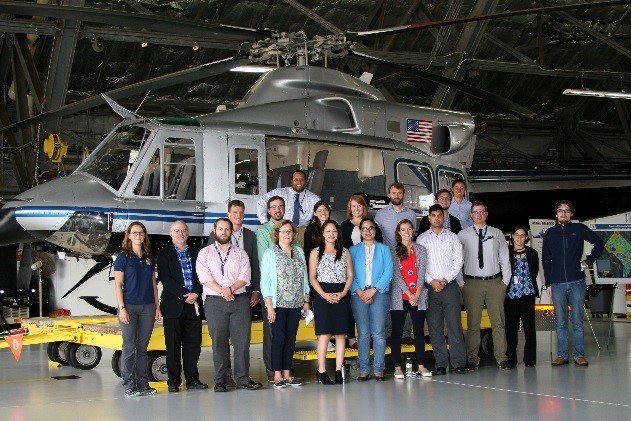 The NNSA Graduate Fellowship Program (NGFP) provides recent graduate-level participants with the unique opportunity to get real-world immersion into a career in nuclear security. As part of the fellowship, participants are provided with hands-on experience in all aspects of the NNSA mission.
On October 11, the Remote Sensing Laboratory hosted the current NGFP class for an overview of some of the agency's nuclear incident response capabilities. These assets focus on NNSA's Counterterrorism and Counterproliferation mission and are managed by the Nuclear Incident Response office.
Experts were presented with a general overview of the agency's capabilities, as well as in-depth understanding of the radiological search and aerial radiological measurement capabilities. Fellows had the opportunity to interact with and learn from the teams that execute these missions.
Program candidates have diverse academic and professional experience and broad expertise in policy and technical aspects of the national security mission. Explore a career in nuclear security!