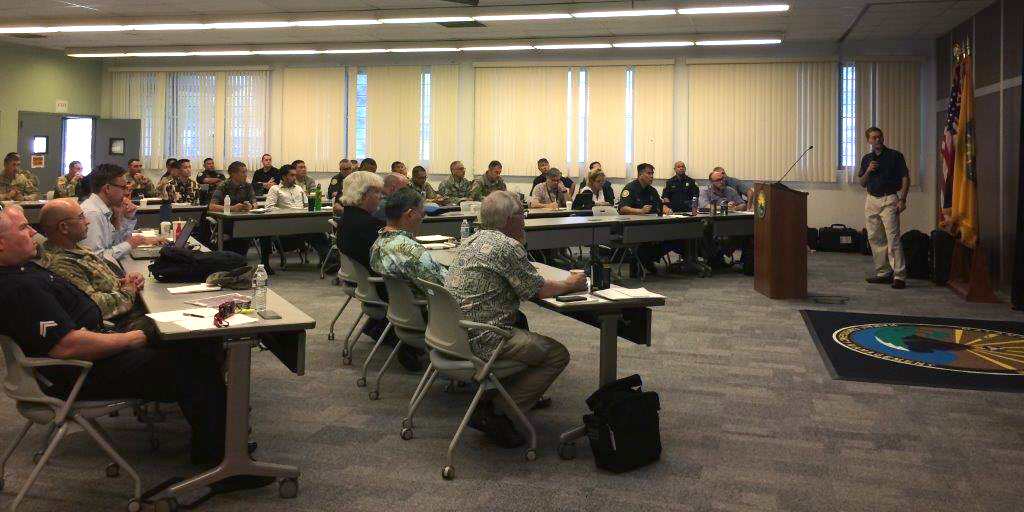 NNSA's Radiological Assistance Program (RAP) team led strategic preparedness training and outreach efforts for emergency responders in Hawaii this month.
At the request of the state of Hawaii and 93rd Civil Support Team, RAP brought together more than 70 local, state, and federal responders for three days of in-depth training designed to counter a potential nuclear threat. Participants included representatives from Hawaii's governor's office, the University of Hawaii, the Federal Bureau of Investigation, and the Department of Homeland Security.
The workshop gave NNSA and its partners an opportunity to discuss planning strategies and understand the science supporting U.S. government response protocols.
"NNSA welcomed the opportunity to participate in this important training to enhance Hawaii's ongoing efforts to help citizens prepare for radiological and nuclear threats of any type," said Dr. Dan Blumenthal, Consequence Management Program Manager in NNSA's Office of Nuclear Incident Response.
Employing a holistic perspective during training and outreach events is unusual. But this approach allowed participants to understand their agency's role and to reinforce incident management procedures in the event of a statewide preparedness drill.
The collaboration is ongoing. Follow-up discussions on the Hawaii event and training and outreach for an event on Guam were planned soon afterwards.
NNSA's RAP is the nation's first-response resource, providing expertise and equipment to evaluate, assess, advise, isotopically identify, search for, and assist in the mitigation of nuclear or radiological hazards. RAP teams are divided into nine regions to foster a strong working relationship with nearby partners.
Learn more about NNSA's Radiological Assistance Program.