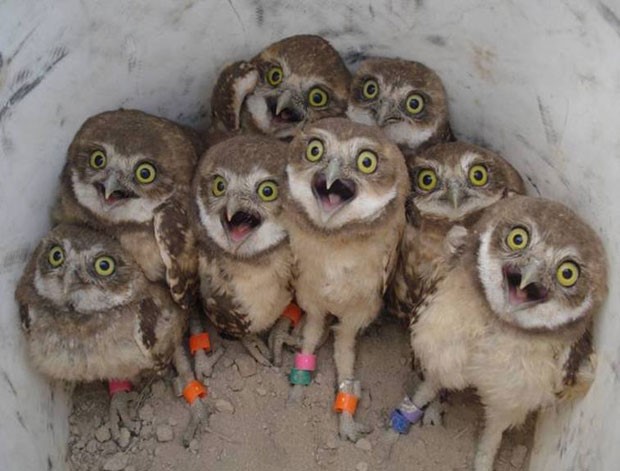 The U.S. Fish & Wildlife Service's Council for the Conservation of Migratory Birds named NNSA's Pantex Plant one of five finalists for the 2016 Presidential Migratory Bird Federal Stewardship Award for its excellence in conservation of migratory birds through research collaboration.
The comprehensive research program at Pantex is based on partnerships extending around the globe, with projects including western burrowing owls, Swainson's hawks, purple martins, and wind energy development's effect on migratory birds. Among Pantex's many conservation partners are the Purple Martin Conservation Association, Disney Worldwide Conservation Fund, the Texas Parks & Wildlife Department, Texas Tech University, West Texas A&M University, University of Manitoba, and York University. Pantex's work in migratory birds began in 2002, and is coordinated by Pantex wildlife biologist James Ray with support from the NNSA Production Office.
Pantex furthers study of migratory birds through published research and an innovative outreach program that has placed tracking bands on approximately 10,000 purple martins. Pantex biologists installed protective devices on more than 500 utility poles to protect birds of prey against electrocution, capped fence posts across 18,000 acres to protect small birds, and helped DOE sponsor the Raptor Research Foundation conference.
Pantex conservation efforts benefit hundreds of species that inhabit and pass through federal land in Texas, and help DOE and NNSA meet the President's conservation goals. Learn more about wildlife at Pantex on its website.