You are here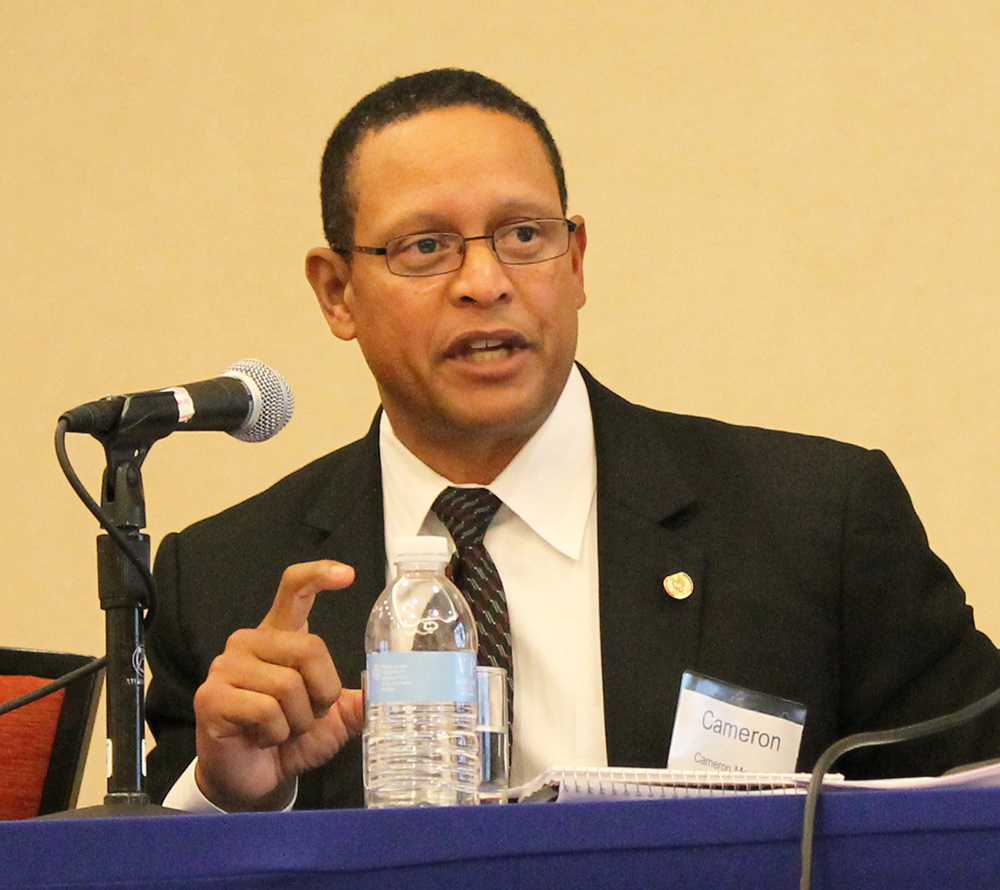 NNSA's acquisition and project management team helps NNSA accomplish its missions with safe, quality construction on budget and on time.
Cameron Manning, director of NNSA's Office of Enterprise Project Management, lent his expertise in acquisitions during the Society of American Military Engineer's (SAME) 2017 Capital Week. This annual event brings together government and industry leaders to the National Capital Region for SAME's Department of Defense (DOD) and Federal Agency Program Briefings, as well as a number of other SAME-related events, workshops, and meetings.
SAME leads collaborative efforts to identify and resolve national security infrastructure-related challenges.
The DOD and Federal Agency Program Briefings provide SAME members a chance to hear about the projected fiscal year engineering, construction, and environmental programs. The event is a business development and networking opportunity for companies that provide services and support to the U.S. Government and military.
Manning introduced NNSA, its missions, and the acquisition processes that enable NNSA to purchase the services and support to carry out those missions – from the Management and Operating model for the national laboratories to the Critical Decision process for major construction projects.
With his presentation, Manning aimed to generate interest from the architecture, engineering, and construction communities for NNSA projects.
Learn more about upcoming business with NNSA at the forecast of contracting opportunities online.