You are here
The National Nuclear Security Administration's (NNSA) Production Office (NPO) Management and Operating (M&O) Contract Placement team recently received the 2014 Secretary of Energy Achievement Award for their efforts in fostering innovation through efficient procurement strategy.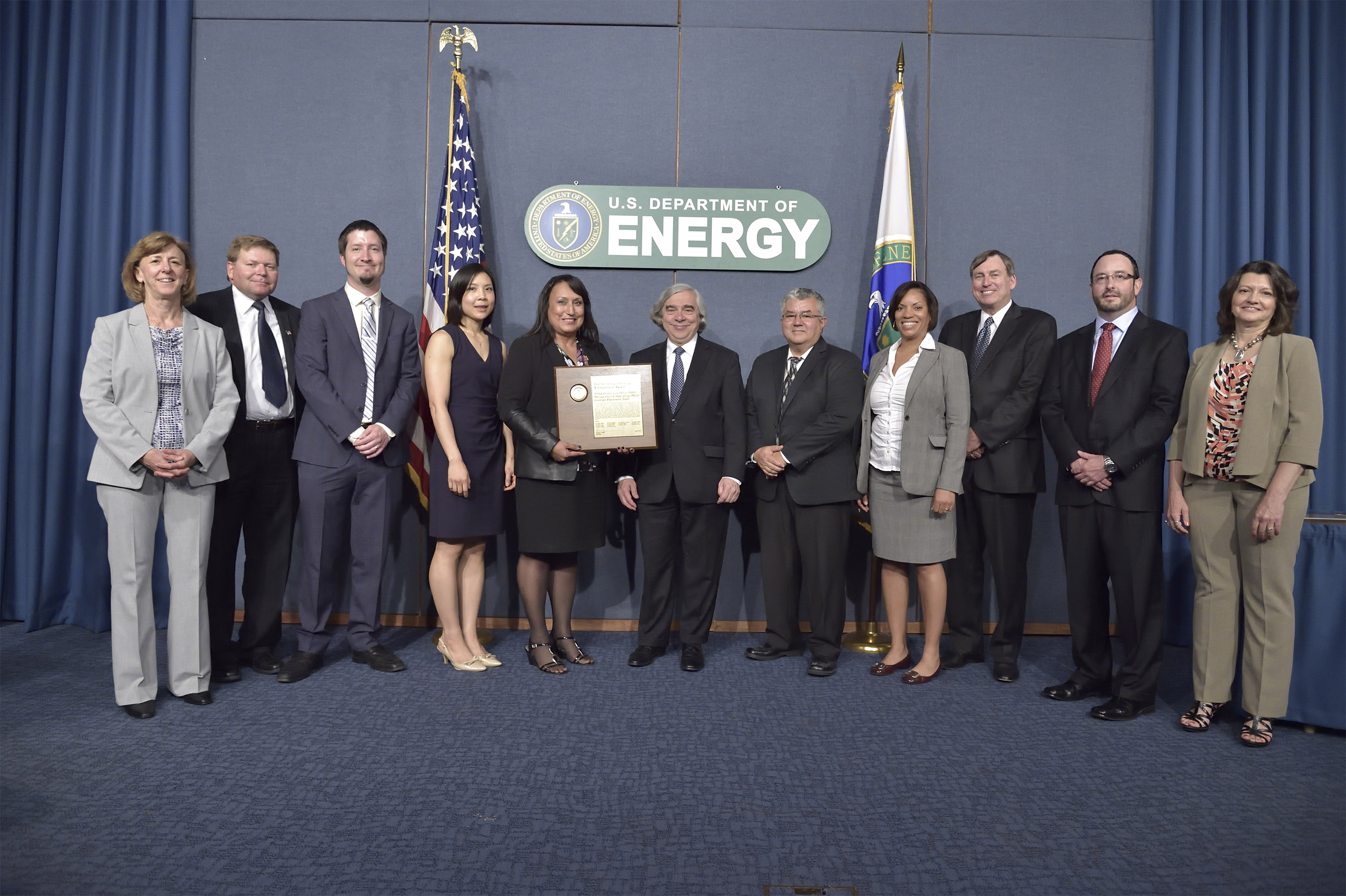 Through hard work and dedication the NNSA Contract Placement Team was recognized for the extraordinary effort put forth in developing an efficient procurement strategy, awarding a highly competitive contract valued at over $22 billion, and commencing contract administration efforts on a vehicle that could save the Department of Energy over $3 billion dollars during the life of the contract.

"The NPO M&O Contract Team demonstrated outstanding leadership, professionalism and selfless commitment during the five-year period that was necessary for the design, implementation and award of this mission-critical contract," said NNSA Associate Administrator for Acquisition and Project Management Bob Raines. "The principles espoused by this new contracting approach align contractor performance incentives with taxpayers' best interests."

By combining the management and oversight of two sites, historically managed under separate and distinct contract vehicles, NNSA will increase efficiencies and significantly reduce costs for years to come. The new contract structure, which includes a separate construction line item for the Uranium Processing Facility (UPF) Project, will allow NNSA to manage this first-of-a-kind nuclear project more along the approach used in private industry giving NNSA increased confidence in delivering UPF by 2025 for a cost not to exceed $6.5 billion.

Read more about NNSA Production Office.