You are here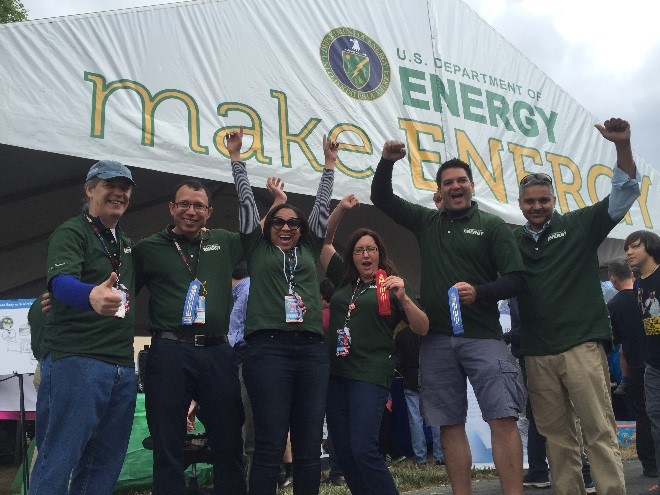 NNSA's labs change the world everyday through cutting-edge developments in support of NNSA's critical national security missions. Some of those leading edge technologies went on display as scientists and representatives from DOE, including "makers" from NNSA's labs, exhibited at the 11th annual Bay Area Maker Faire, dubbed the "Greatest Show (and Tell) on Earth." More than 150,000 attendees from 49 states and 58 countries poured into the faire last month.
National lab scientists and engineers along with representatives from DOE were on-hand at the first-ever Make ENERGY Pavilion, where attendees interacted with scientists and shared ideas about transformative science projects and technology solutions, while learning about opportunities to interact with the national laboratories.
"The goal is to stimulate interest among makers and hackers to work within the vast capabilities of our national labs," said Lee Finewood, NNSA's technology transfer program manager. "But the faire also aimed to get students and kids excited about STEM (science, technology, engineering and math) and serve as a recruiting tool for the Labs themselves."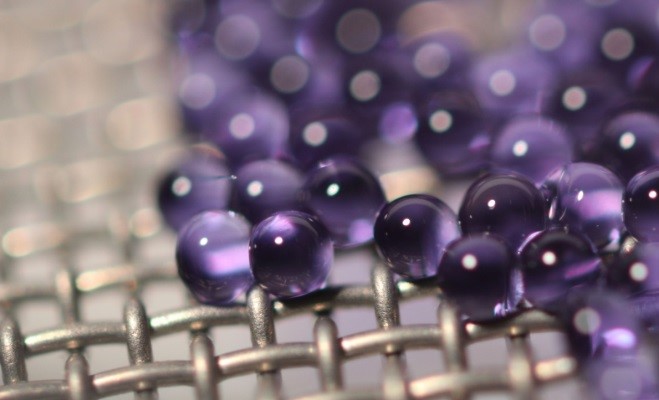 Demonstrations from the labs included 3D-printed microbeads that capture carbon dioxide; optics used in the National Ignition Facility, a display of 3D-printed metal parts, a 3D-printed Jeep, algal biofuels, a hydrogen vehicle and technologies that keep satellites from crashing into each other in outer space.

Finewood said that in attendance at the faire were makers and hackers of all ages who were surrounded by various inventions and technologies, including racing and combat robots and human- and renewable-powered electronics and vehicles. Next to the MAKE Energy pavilion was Google, who was hosting soldering classes and using another DOE developed technology: lead-less solder.
At the DOE tent, thousands of faire attendees signed up to connect with the national laboratories and learn more about unique opportunities available throughout the country.
"It's incredible, the science that happens at our labs. These are really, really smart people doing amazing things," Finewood said. "NNSA places a high value on commercialization and transfer of publicly-funded R&D, an endeavor which includes many types of partnerships, and is therefore a big supporter of the maker movement."
Learn more about NNSA and DOE's involvement at the Maker Faire and about technology transfer from the national laboratories.