You are here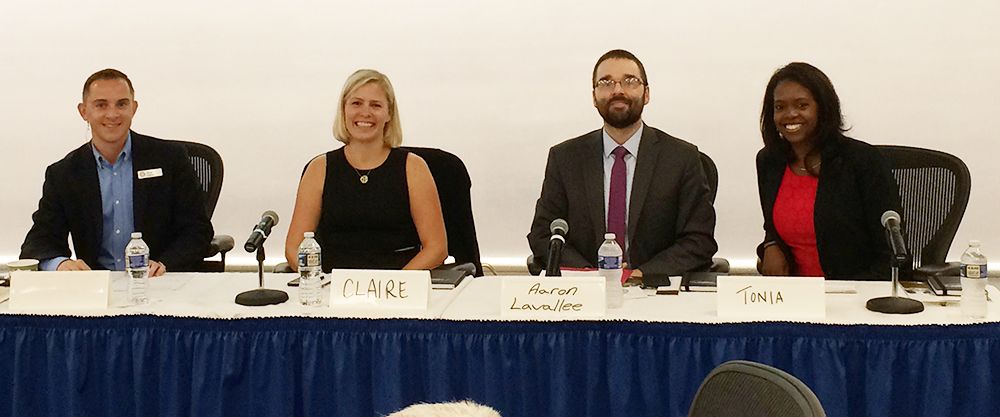 Each year, NNSA sends two employees from a competitive selection process to attend the Federal Executive Institute (FEI) leadership development opportunity in Charlottesville, Virginia. Following her month long participation in the April leadership class, Claire Dunne, executive director of NNSA's Office of Acquisition and Project Management (APM), was asked to return to participate in a panel discussion with the FEI Dean regarding Millennials in the Workforce.
She is one of three FEI graduates – out of a pool of about 2,000 – honored this way.
Claire and the other panel members engaged the September leadership class on topics including emerging leaders; a review of the Federal Employee Viewpoint Survey data on millennials in the Federal workforce; building an inclusive, engaging, empowering, and diverse workforce desired by the millennial generation; and myths associated with the millennial generation.
FEI offers an opportunity for executives to build their knowledge and skills in:
Values-based leadership, which explores the constitutional and democratic roots of American society, examining personal leadership styles, and relating personal to organizational values.
Transforming organizations, which examines how to lead positive change through effective strategic thinking and action planning, build coalitions and commitment, and create positive learning environments.
Policy in a constitutional system, which gives an understanding of the unique context of leadership in the public sector and working effectively in the dynamic policy environment of the Federal government.
Global perspectives, or understanding major trends in global affairs, recognizing global interconnectedness, and thinking like a citizen of the world.
Dunne's participation in both the FEI leadership development program and the panel discussion represents NNSA's continuing and growing relationship with one of the Federal Government's most prestigious leadership development opportunities for senior executives.