A U.S. Department of Energy National Nuclear Security Administration (NNSA) helicopter may be seen flying at low altitudes around the California Bay Area from September 1 - 6, 2015.  The purpose of the flyovers is to measure naturally occurring background radiation.

A twin-engine Bell 412 helicopter, operated by the Remote Sensing Laboratory Aerial Measuring System in Las Vegas, Nevada, will be equipped with gamma radiation sensing technology. The helicopter will fly in a grid pattern over the area at 300 feet (or higher) above the ground surface, at a speed of approximately 80 miles per hour. The flights will take place over various portions of the Northern California metropolitan areas.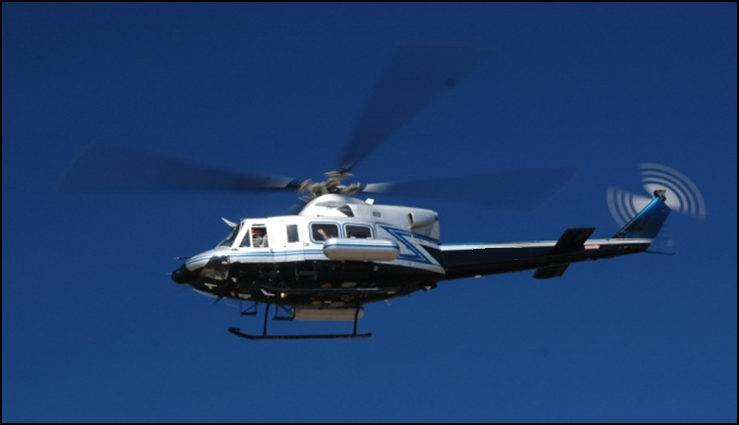 The flyovers are part of a research project sponsored by the Department of Homeland Security's Domestic Nuclear Detection Office (DNDO). The background data will be used by DNDO to improve aerial radiation measurement capabilities used by local, state, and federal entities.
Follow NNSA News on our Blog and on Facebook, Twitter, YouTube and Flickr.
Established by Congress in 2000, NNSA is a semi-autonomous agency within the U.S. Department of Energy responsible for enhancing national security through the military application of nuclear science. NNSA maintains and enhances the safety, security, reliability and performance of the U.S. nuclear weapons stockpile without nuclear testing; works to reduce global danger from weapons of mass destruction; provides the U.S. Navy with safe and effective nuclear propulsion; and responds to nuclear and radiological emergencies in the U.S. and abroad. Visit www.nnsa.energy.gov for more information.