You are here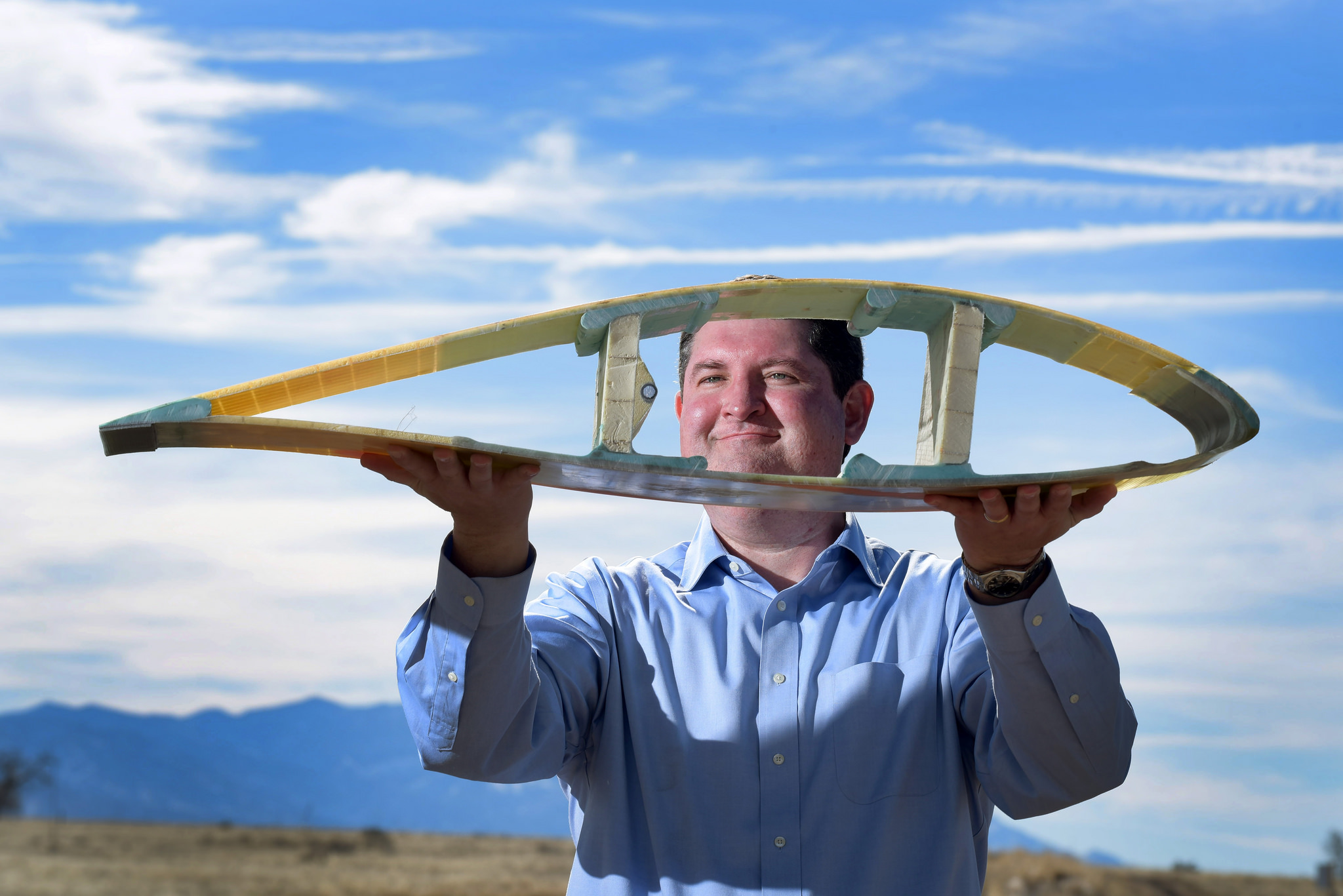 NNSA Administrator Lt. Gen. Frank Klotz (Ret.) visited NNSA's New Mexico laboratories last week. At Sandia National Laboratories (SNL) and Los Alamos National Laboratory (LANL), Klotz addressed the workforces of both labs on how the FY17 budget request supports NNSA's missions, and he got a first-hand look at some of the labs' latest work.
On Monday, SNL's manager for wind energy technologies David Minster and technical lead for the offshore wind energy program Todd Griffith showed Klotz Sandia's most recent wind achievement, the design of a new low-cost offshore 50-MW wind turbine. SNL Director Jill Hruby hosted the visit and shared updates in the areas of cyber and nuclear weapons activities at Sandia. At an all-hands meeting Klotz spelled out NNSA's top priorities and expectations for the future, just in time for Sandia, California's 60th anniversary on March 8.
On Tuesday Klotz toured LANL's Technical Area 55, the nation's only plutonium science, technology, and manufacturing facility. Los Alamos Director Charlie McMillan and Deputy Principal Associate Director for Weapons Programs Brett Kniss showed Klotz recent advancements in safety and security at LANL's plutonium facility building 4 (PF-4). The updates will help LANL better support NNSA in stockpile stewardship, plutonium processing, nuclear materials stabilization, materials disposition, nuclear forensics, nuclear counter-terrorism, and nuclear energy missions.
For more information about NNSA activities, follow NNSA Administrator Lt. Gen. Frank Klotz on Twitter.