You are here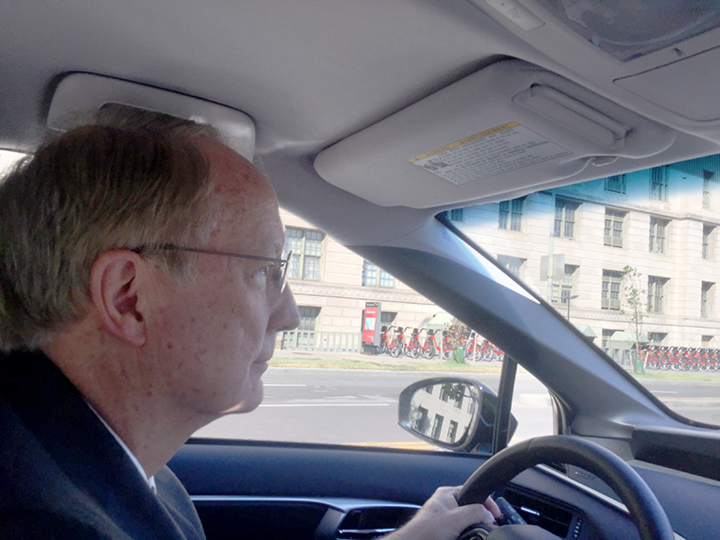 The atomic weight of hydrogen is 1.008, which is why October 8 is National Hydrogen and Fuel Cell Day. While celebrating the intersection of the calendar and the periodic table, Department of Energy (DOE) and NNSA team members, including NNSA Administrator Lt. Gen. Frank G. Klotz (Ret.), explored intersections more literally – in a hydrogen car.
For the last month at DOE headquarters in Washington, D.C., team members and visitors viewed, rode in, and test drove the world's first commercially available, zero-emission, fuel cell electric cars around L'Enfant Plaza.
Fuel cell electric vehicles run on hydrogen rather than gasoline, which lower the harmful emissions that contribute to climate change and have double the efficiency of conventional vehicles. These vehicles emit only water from the tailpipe. DOE's support has helped with successful installations of more than 13,000 fuel cells worldwide.
"Clean-energy hydrogen fuel cell electric vehicles are now a reality, thanks to the innovative work at DOE's national laboratories," Klotz said. "Taking this car for a spin was a real treat."
DOE is celebrating Hydrogen Day a number of ways. Learn more about hydrogen and how NNSA's labs have contributed to research into this super-useful element.