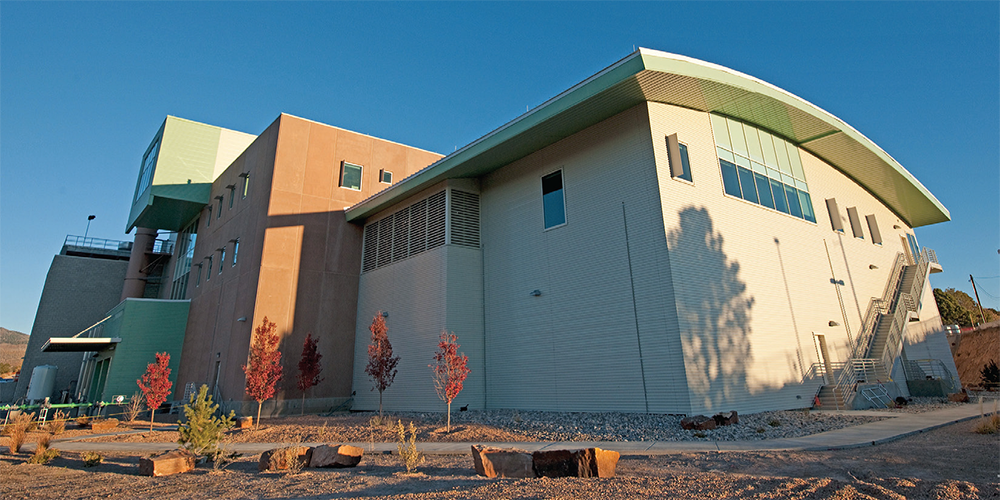 WASHINGTON, D.C. – The Department of Energy's National Nuclear Security Administration (DOE/NNSA) achieved a major milestone in improving the management of the Nuclear Security Enterprise's infrastructure through the successful migration of all current information on building inventory and condition into one system—BUILDER, a new cutting-edge infrastructure management tool recommended by the National Academy of Sciences.
BUILDER, a Department of Defense-developed and government-owned system, will provide greater consistency and transparency on infrastructure management to NNSA leadership and external stakeholders. BUILDER will be fully implemented across the complex in FY 2018, laying the foundation for optimizing return on maintenance dollars across the entire enterprise.
"This data migration marks another major step by NNSA to transform our management and operations culture into one that is accountable and efficient at all levels," said Gen. Frank G. Klotz (Ret.), Under Secretary for Nuclear Security and Administrator of NNSA. "NNSA is committed to meeting our mission goals while ensuring we are good stewards of taxpayer dollars."
Many federal government agencies are adopting BUILDER, leaving traditional deficiency-based systems behind and bringing the government into 21st century life-cycle and asset management practices.
"For the first time in the history of the Nuclear Security Enterprise, NNSA will have the ability to manage infrastructure needs across the complex as one entity instead of as eight separate sites, with a program that supports the analysis of maintenance risks to mission at the enterprise level under alternative funding scenarios," said James McConnell, Associate Administrator for Safety, Infrastructure & Operations, NNSA.
"NNSA is leading the U.S. Government in development of an agency-specific BUILDER functionality module that allows for evaluation of the risks mitigated by modernization. Upon full implementation of BUILDER, NNSA will have a standardized master equipment list of all major building systems and components, with a comparable, consistent understanding of infrastructure conditions," McConnell said.
 
The implementation of BUILDER will expand infrastructure assessments under the DOE's National Laboratory Operations Board by standardizing the conditions and overall performance of NNSA infrastructure at the component and sub-component levels, providing critical input to NNSA's infrastructure Enterprise Risk Management strategy. Going forward, NNSA will be integrating BUILDER with the multi-award-winning G2 management system to give NNSA senior managers a holistic understanding of the near and longer term risks accepted at possible spending levels.
 
***
Follow NNSA News on our Blog and on Facebook, Twitter, Tumblr, YouTube and Flickr.
Established by Congress in 2000, NNSA is a semi-autonomous agency within the U.S. Department of Energy responsible for enhancing national security through the military application of nuclear science. NNSA maintains the safety, security and reliability of the U.S. nuclear weapons stockpile without nuclear explosive testing; works to reduce global danger from weapons of mass destruction; provides the U.S. Navy with safe and effective nuclear propulsion; and responds to nuclear and radiological emergencies in the U.S. and abroad. Visit www.nnsa.energy.gov for more information.