You are here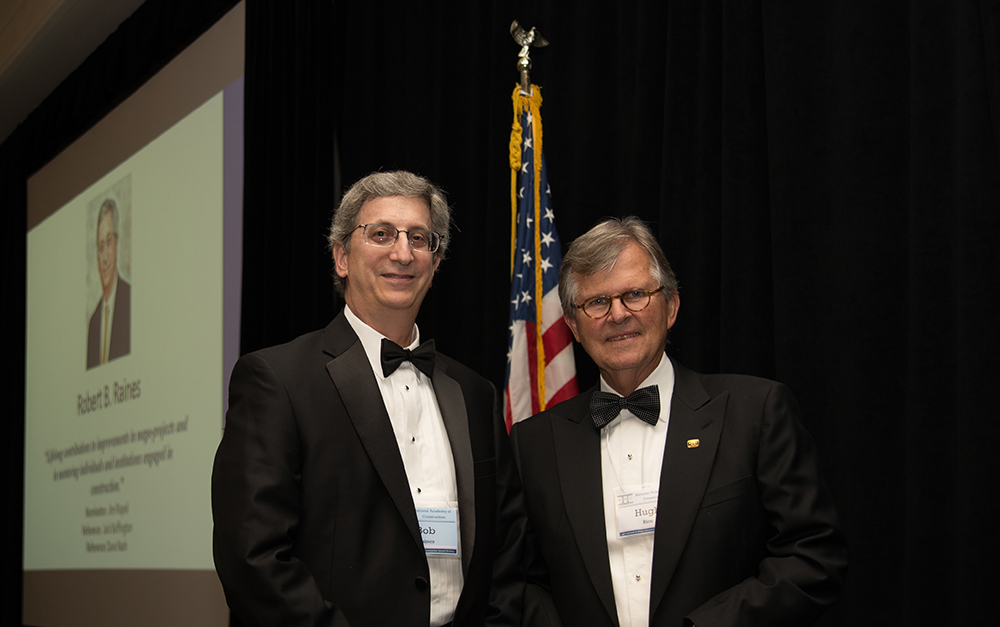 Robert B. Raines, NNSA's Associate Administrator for Acquisition and Project Management (APM), was recently elected into the National Academy of Construction (NAC) for his contributions to the engineering and construction industry, an honor shared by only 200 members nationwide.
"Mr. Raines represents the best of the best of those who have distinguished themselves through stellar careers and contributions to the engineering and construction industry," said Wayne Crew, general secretary of NAC. "Our mission is to recognize these leaders and to share the academy's reservoir of expertise in all facets of the built environment in service to our nation."
Improving project management is a top priority for Secretary of Energy Ernest J. Moniz and NNSA Administrator Lt. Gen. Frank Klotz (Ret.). The policies and procedures that Raines institutionalized in NNSA to successfully deliver its project portfolio under budget and get major system acquisition projects back on track have been adopted by the Department of Energy and codified by the Secretary to improve delivery of work on budget and on schedule.
"Since joining NNSA, Bob Raines has established and nurtured a first class integrated acquisition and project management organization," said NNSA Administrator Klotz. "Today, APM is equipped with the best professionals, the right experience, and the best skills to deliver safe, quality construction on budget and provide timely best-value acquisition solutions for NNSA, DOE, and the U.S. taxpayer."
Raines, a 27-year U.S. Navy veteran, built his career and reputation in construction as part of the Navy's Civil Engineer Corps, which led to being selected for his career position at NNSA.
He earned a bachelor's degree in civil engineering from Virginia Military Institute, a master's degree in civil engineering/construction management from Stanford University, and is a graduate of the Executive Program at the University of Michigan School of Business.
He was inducted at NAC's annual meeting in Napa, California, with 29 of his peers.