You are here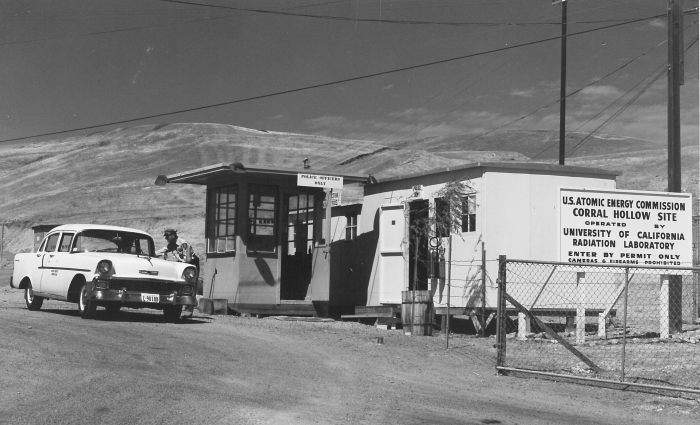 The entrance to Site 300 circa 1955.

Sixty years ago, the University of California Radiation Laboratory began testing high explosives at what would become one of the nation's most sophisticated non-nuclear weapons testing sites, an 11 square-mile plot of rural grassland tucked away in the steep ravines and tawny rolling hills near the Alameda-San Joaquin County, California, line.
On Thursday, Site 300 celebrated its 60th anniversary, with a picnic attended by more than 100 of the facility's past and present employees, along with some special guests.