You are here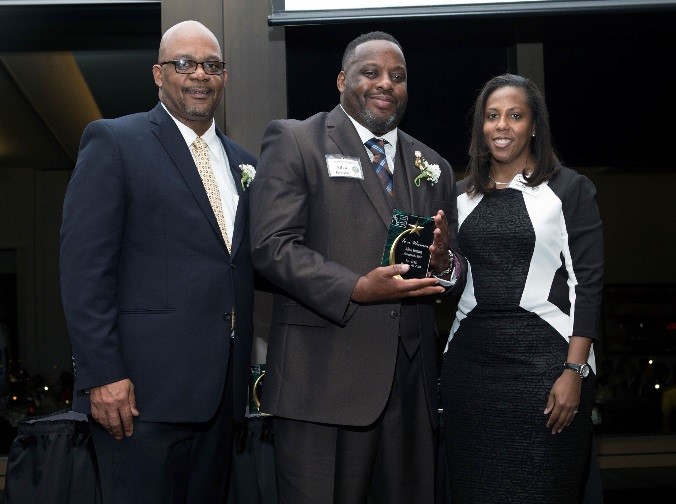 Allen Brown, senior production scheduler at the Kansas City National Security Campus (KCNSC) in Kansas City, Mo., was recently selected as a 2016 Black Achiever Award recipient. Brown was nominated by the operator of the NSC and his employer, Honeywell Federal Manufacturing & Technologies, for the honor from the Black Achievers Society of Greater Kansas City, a not-for-profit organization to honor African Americans in business and industry. The award recognizes exemplary leaders for their corporate roles and involvement in the community.
As a senior scheduler at the NSC, Allen Brown is instrumental to the success of materials and planning operations. His 32 years of experience in materials management, along with his expert oversight of long range production schedules and complex scenario planning, have made him a trusted and valuable resource at KCNSC.
Brown says he attributes his success to his great mentors, and seeks to pay it forward by sharing knowledge with employees and mentoring local students.
Allen has served as a community leader for over 20 years, mentoring others and directing activities at his church. Allen also volunteers in Honeywell-led corporate initiatives like the Harvester's Senior Food Drive and providing school supplies for underprivileged children.
Click to read more about the Kansas City National Security Campus and Brown's award.