You are here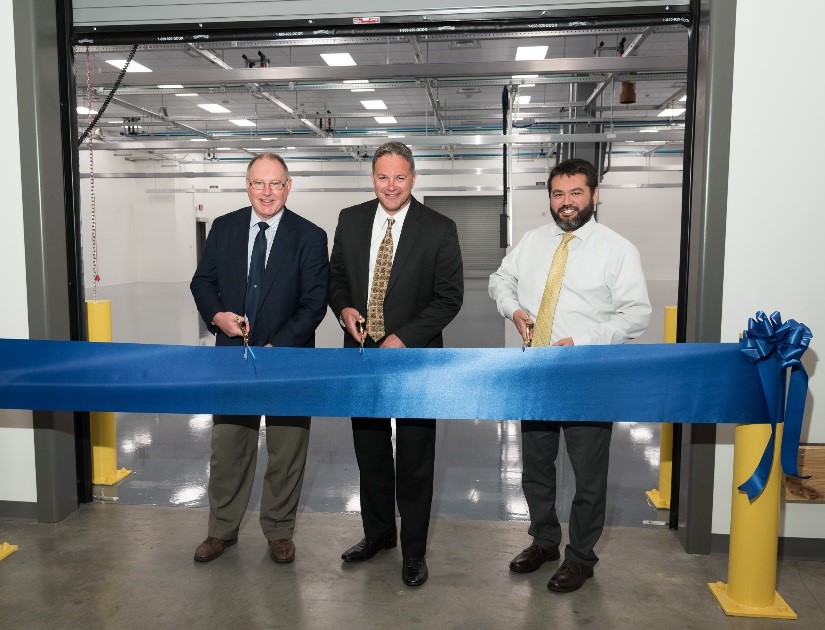 The Kansas City National Security Campus celebrated another facility milestone on July 26 with a ribbon cutting ceremony to mark the completion of a manufacturing expansion area.
The new space adds about 10,000 square feet of low-humidity manufacturing capacity for assembly and testing of electronic components.
This project supports the needed near-term infrastructure investments to achieve planning and production goals of the B61-12 LEP, W88 ALT 370, and W87 AFA. This modification of a portion of the KCNSC White Space included expanded and flexible utilities, HVAC Systems and required environmental measures to support LEP production. The construction phase was completed two weeks ahead of schedule and about $500,000 under the construction estimate.
Over the next 20 years, the U.S. nuclear stockpile will be sustained and modernized through vigorous surveillance, assessment, life extension, and dismantlement efforts. This expansion project was an innovative and cost-effective way to support NNSA's national security mission.