You are here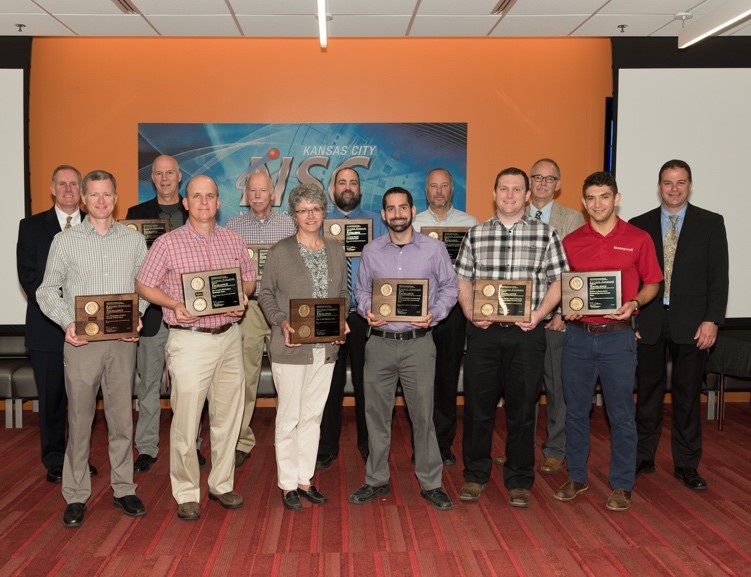 More than 340 individuals from 11 teams at the Kansas City National Security Campus received recognition recently for their technical collaboration supporting NNSA's Defense Programs.
Michael Thompson, NNSA's assistant deputy administrator for Major Modernization Programs, presented the Defense Programs Awards of Excellence, including three Exceptional Achievement winners, in a ceremony in Kansas City.
"The work you do is vital to NNSA's national security mission and it is my pleasure to personally thank you all for a job well done. The work we do can be challenging, but you have all risen to that challenge and found ways to excel. I applaud your dedication," said Thompson.
The awards recognize contributions to the Stockpile Stewardship Program on an annual basis and are given for significant achievements in quality, productivity, cost savings, safety or creativity in support of the nuclear weapons program.
During the same ceremony, KCNSC recognized five employees for significant technical innovation and process improvements through its own Significant Technical Achievement Reward and Recognition (STARR) awards.