You are here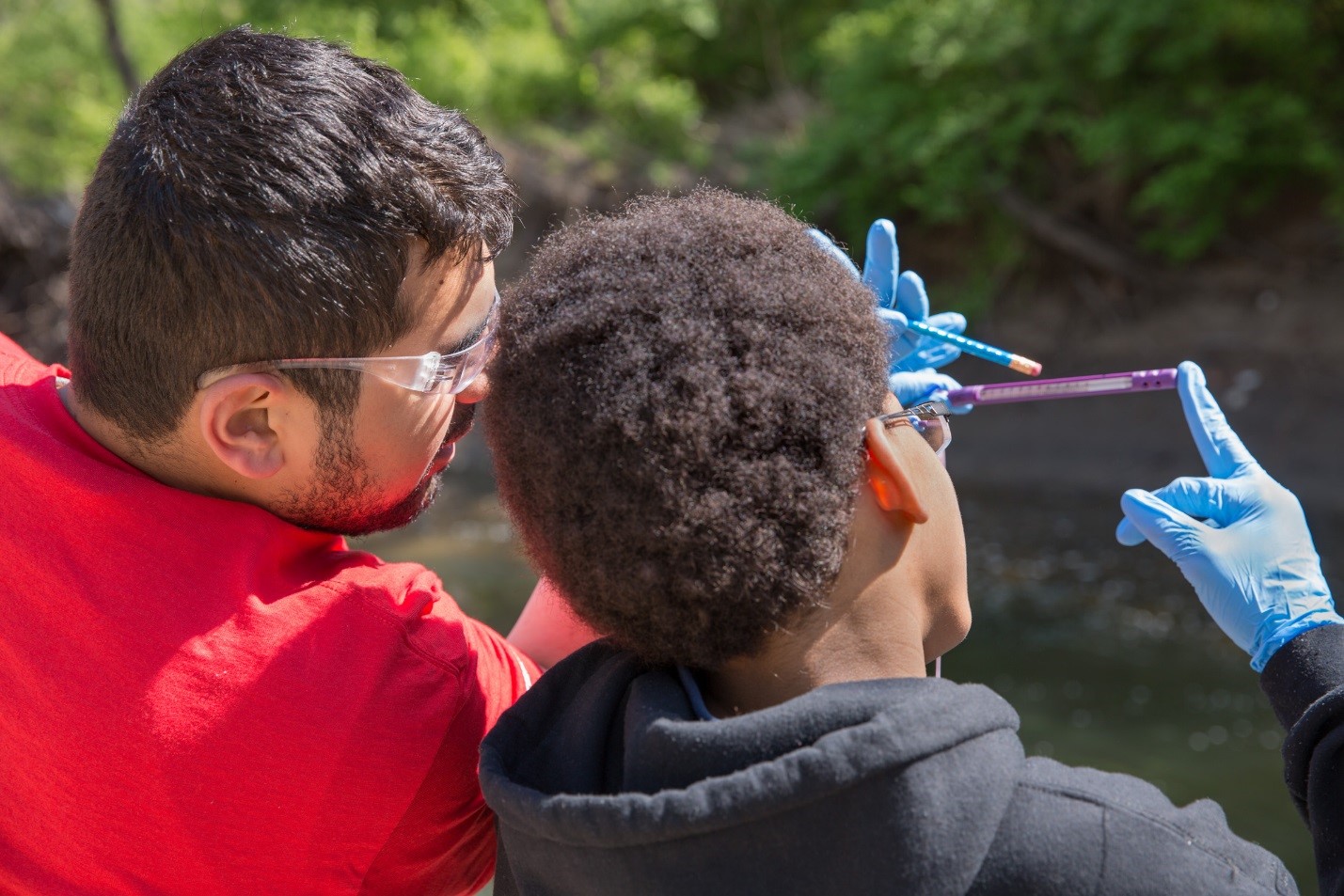 Nearly 100 middle school students in Kansas City moved their science lesson outdoors for a day last month thanks to the Kansas City National Security Campus (KCNSC).The students visited a local tributary to learn how to collect samples, record the data, and conduct a site survey.
They were participating in a program called Teaching Rivers in Urban Environments Blue River Program or TRUE Blue, a hands-on watershed literacy and water quality monitoring curriculum that teaches students in grades five through 12 the importance of water quality.
KCNSC, which had more than a dozen volunteers participate in the program, underwrote the program. The site works to find creative ways to help students connect with science.
TRUE Blue begins in the classroom, where students learn about the geography of the local Blue River watershed and how storm water runoff can not only lead to flooding but can also contribute to pollution in area creeks and streams. After collecting the samples, the students analyze the results and plan and implement water quality improvement projects.