You are here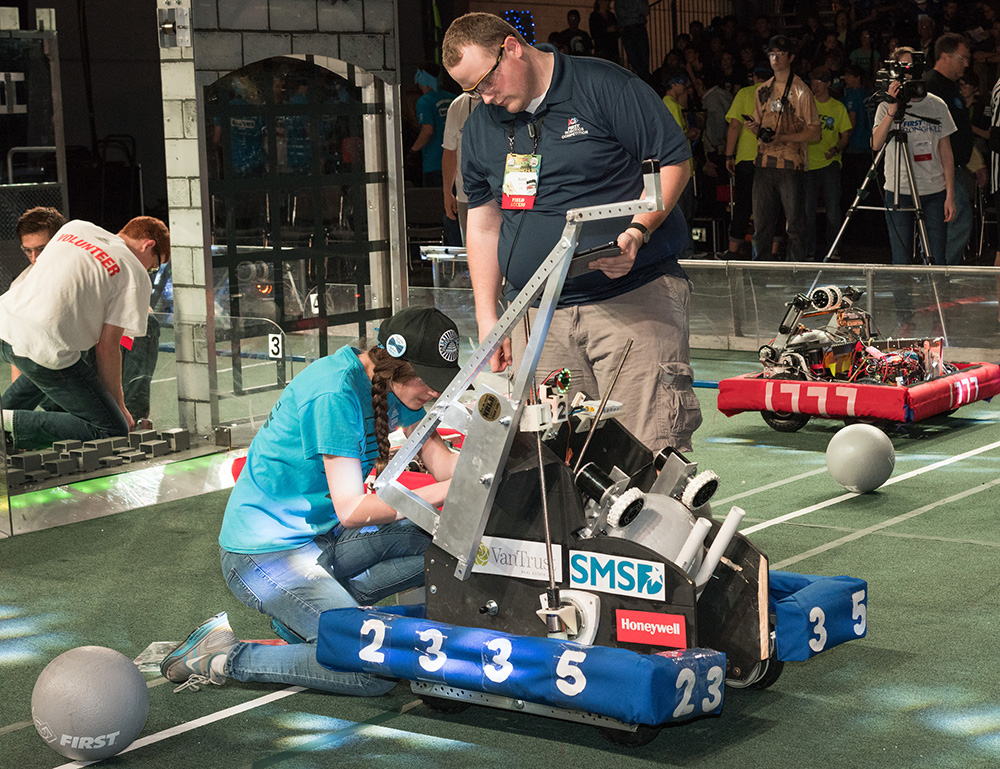 The FIRST Robotics competition in Kansas City, March 10-12, resembled a medieval battlefield as nearly 50 high school teams battled robot against robot to scale the opponent's defenses and capture their tower and flag.
For the past 10 years, Kansas City National Security Campus employees have volunteered their time to mentor area high schools throughout the process of building the robots and testing them at the FIRST ("For Inspiration and Recognition of Science and Technology") national robotics competition.
In constructing the robot, the competition teaches students - and mentors - how to solve engineering design problems in an interesting and competitive way. It's a fun, career-molding program with a big impact.