You are here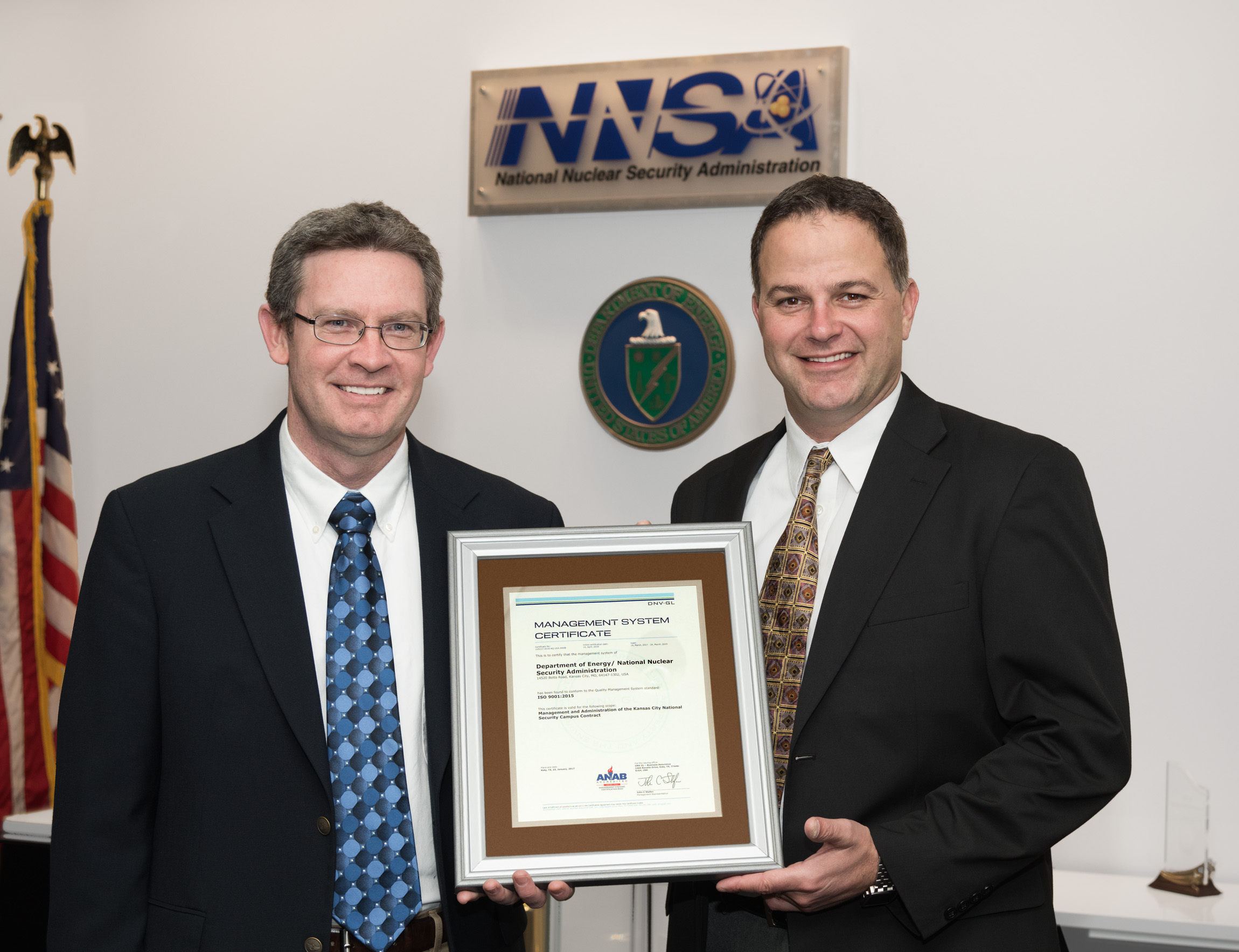 NNSA's Kansas City Field Office (KCFO) recently achieved ISO 9001:2015 certification from the International Organization for Standardization (ISO) following an annual audit.
ISO 9001 is a standard for quality management systems and helps organizations demonstrate to customers that they can offer products and services of consistently good quality.
"Our employees strive to be the best and this certification is a testament to their commitment to efficient operations and customer service," said KCFO Manager Mark Holecek. "Two members of the KCFO team, Rochelle Russell and Angelique Henry, were instrumental in making this happen."
KCFO has been ISO-certified for over 15 years. Every five years, ISO reviews and revises the standards. ISO 9001:2015 is the latest update to the standard and KCFO upgraded its certification two years ahead of schedule.