You are here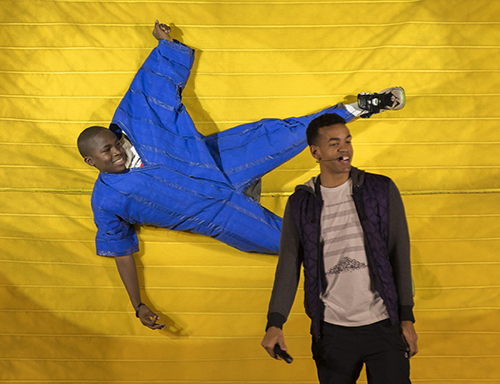 Everything was in motion in Kansas City recently as the National Security Campus's M&O contractor, Honeywell, brought the award-winning, hip-hop physics education program, FMA Live! Forces in Motion, to more than 1,500 middle school students.
The show brings hip-hop music, dancers, larger-than-life demonstrations and audience participation to illustrate how physics plays a role in everyday life.
FMA Live! takes students on a journey through Newton's Three Laws of Motion and the Universal Law of Gravity. The program engages middle-school students in the wonders of science, technology and math, and demonstrates the relevance of the natural sciences to kids' daily lives.
Over the next decade, job opportunities in the fields of science, technology, engineering and math are expected to grow five times faster than other sectors. To meet this need, Honeywell and NASA developed this show to inspire students to pursue careers in these fields.
FMA Live! has been performed before 415,000 students in more than 1,100 schools in 48 states, as well as in Mexico and Canada, since its creation in 2004.