You are here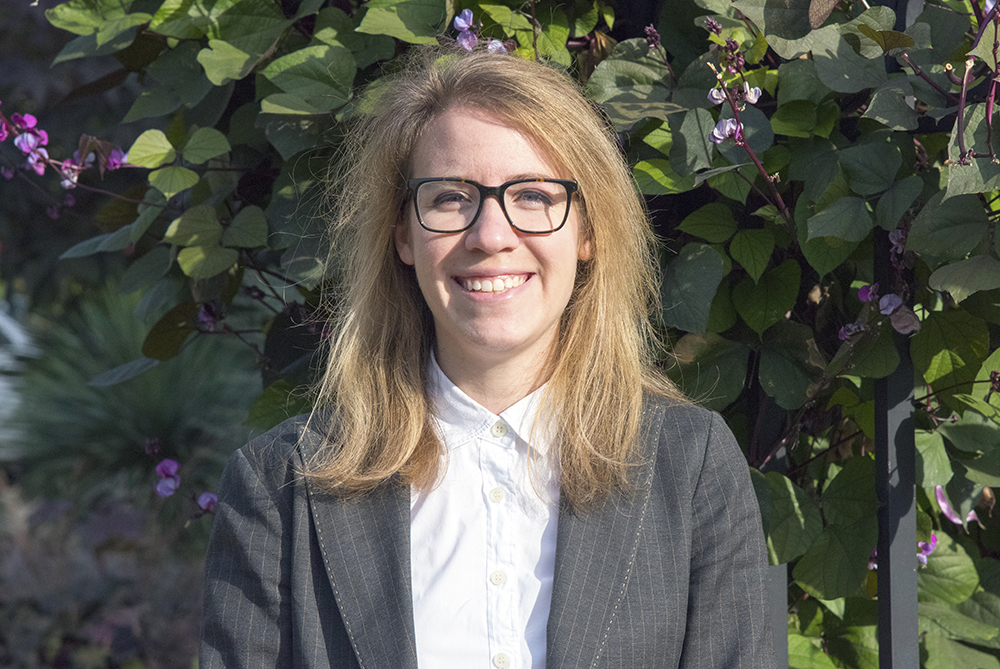 The NNSA Graduate Fellowship Program (NGFP) is a unique opportunity for recent graduates to join the Nuclear Security Enterprise. These full-time, salaried positions offer a year of specialized, on-the-job training and the chance to tackle real-world challenges in one of NNSA's program offices. Fellows develop technical and leadership skills to launch their careers with a full immersion in one of NNSA's core mission programs.
What are you currently doing for NNSA?
I work for the office of Defense Nuclear Nonproliferation's (DNN) Nonproliferation and Arms Control program, which encompasses International Nuclear Safeguards, Nuclear Export Controls, Nuclear Verification, and Nonproliferation Policy. As the lead action officer, I am responsible for coordinating and compiling inputs from these programs for briefing memos, talking points for meetings with high-level officials, congressional reporting obligations, and interagency requests. I am also one of the coordinators to implement the U.S-China Peaceful Uses of Nuclear Technology (PUNT) Agreement and assisted with organizing the 12th U.S.-China PUNT Joint Coordinating Committee meeting, which took place in Shanghai this December. PUNT is a 1998 government-to-government agreement to advance civilian nuclear energy development while addressing nuclear safeguards, security, and safety risks.
What is your academic background?
I received my Bachelor of Arts degree from the University of Tennessee in French and International Business and my Master of Arts degree from American University in International Affairs, specializing in U.S. Foreign Policy and National Security. Before my policy work, I studied abroad in France and spent a year teaching English at a high school in Normandy.
What interests you most about nuclear security?
Nuclear security is a truly global issue and it touches so many different fields, from international security, to climate change, to economics. I'm interested in working with international partners to prevent the spread of nuclear weapons, while also ensuring that we can all enjoy the peaceful benefits of nuclear technology.
What has been a highlight of your time with NNSA so far?
I'm really impressed with the amount of knowledge and experience my colleagues at NNSA possess, and I would say that learning from them has been the highlight of my fellowship. I've also had the opportunity to attend trainings at the national laboratories and was honored to be a part of the U.S. delegation to Shanghai for the PUNT meeting.
NGFP is funded by NNSA and is administered by the Pacific Northwest National Laboratory. Explore a career in nuclear security!