You are here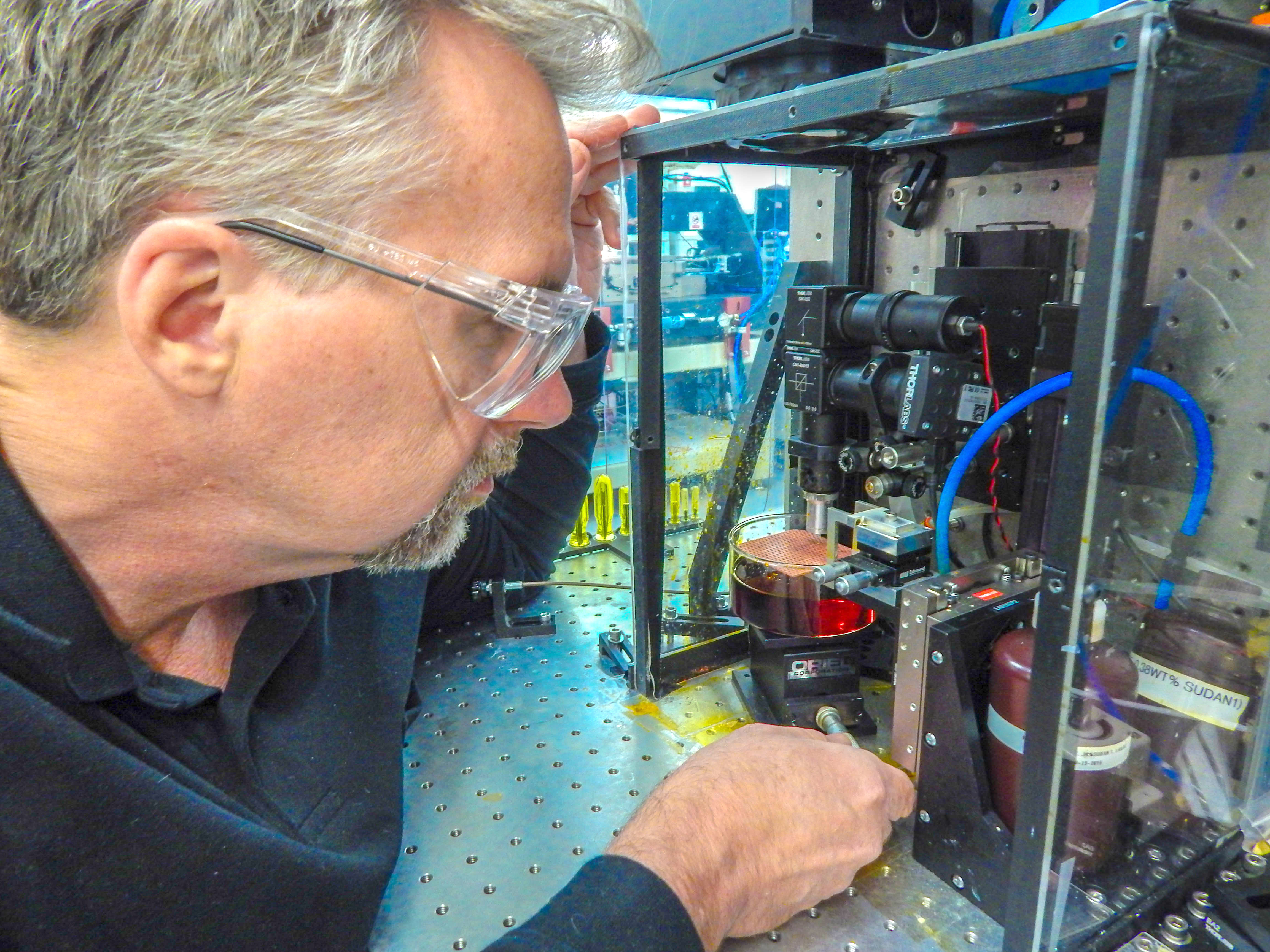 Lawrence Livermore Laboratory engineer Bryan Moran won an award last month for his 3D printing innovation. It could revolutionize additive manufacturing.
Lawrence Livermore Lab engineer Bryan Moran wasn't necessarily looking to improve on 3D printing technology when he moved over to Additive Manufacturing three years ago, but he may have done just that.
Moran's creation, a new take on a process called projection micro-stereolithography, which uses UV light to create 3D objects, won him a coveted R&D 100 award in Las Vegas last month.
"It's a leap forward because it's combining two existing techniques in a unique way," Moran said. "It's enabling things that you just wouldn't have thought of because it wasn't practical before."
Simply put, Moran's printer, called the Large Area Projection Micro-Stereolithography (LAPuSL), projects an image onto a liquid resin that hardens when hit by light, to create 3D objects. Because his machine combines the extraordinary detail (resolution on the order of micrometers) inherent to direct light processors with high speed and a larger scan area, it gives operators the ability to make larger and more complex objects at higher speed. This enables the production of large components with fine features such as micro-architected materials with overall sizes around 10 centimeters, containing individual features in the micrometer range.