You are here
On August 4 - 6, 2015, representatives from DOE/NNSA's Office of Defense Nuclear Nonproliferation (DNN) traveled to Mumbai, India, for meetings of the Joint Working Group (JWG), in support of India's Global Centre for Nuclear Energy Partnership (GCNEP).
The GCNEP will be India's world-class national nuclear training center and an international resource. NNSA works with India's Department of Atomic Energy in support of GCNEP development, under a 2010 Memorandum of Understanding (MOU).
NNSA officials enjoyed hearing about the progress on building the GCNEP, which already conducts training for domestic and international audiences. JWG participants discussed previous and planned technical exchanges. Both representatives saw this as a positive step in U.S.-India bilateral relations, and a greater effort toward strengthening nuclear security around the world.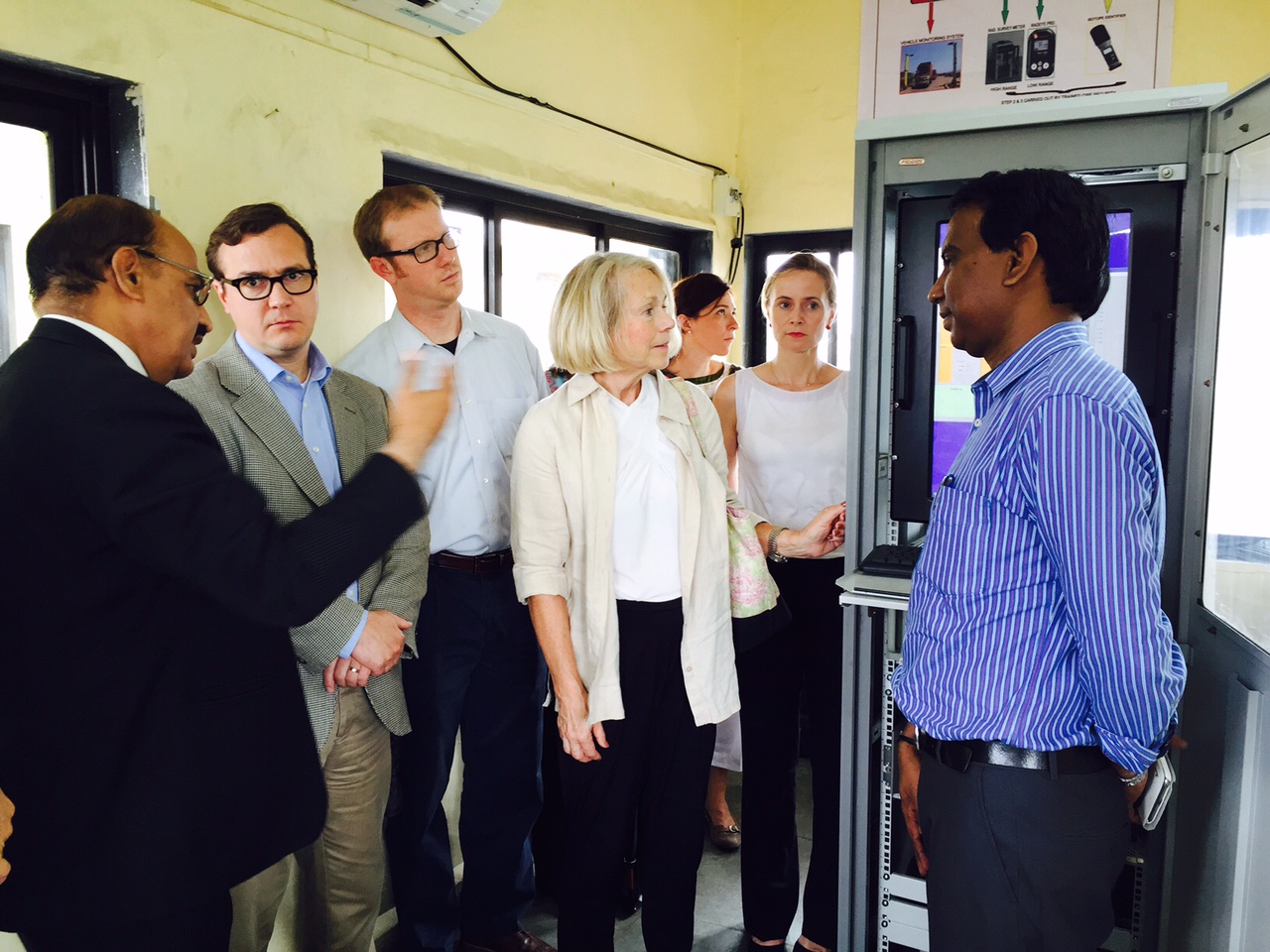 About this photo: Hosts explain the layout of a key Indian container cargo port for visiting NNSA delegation.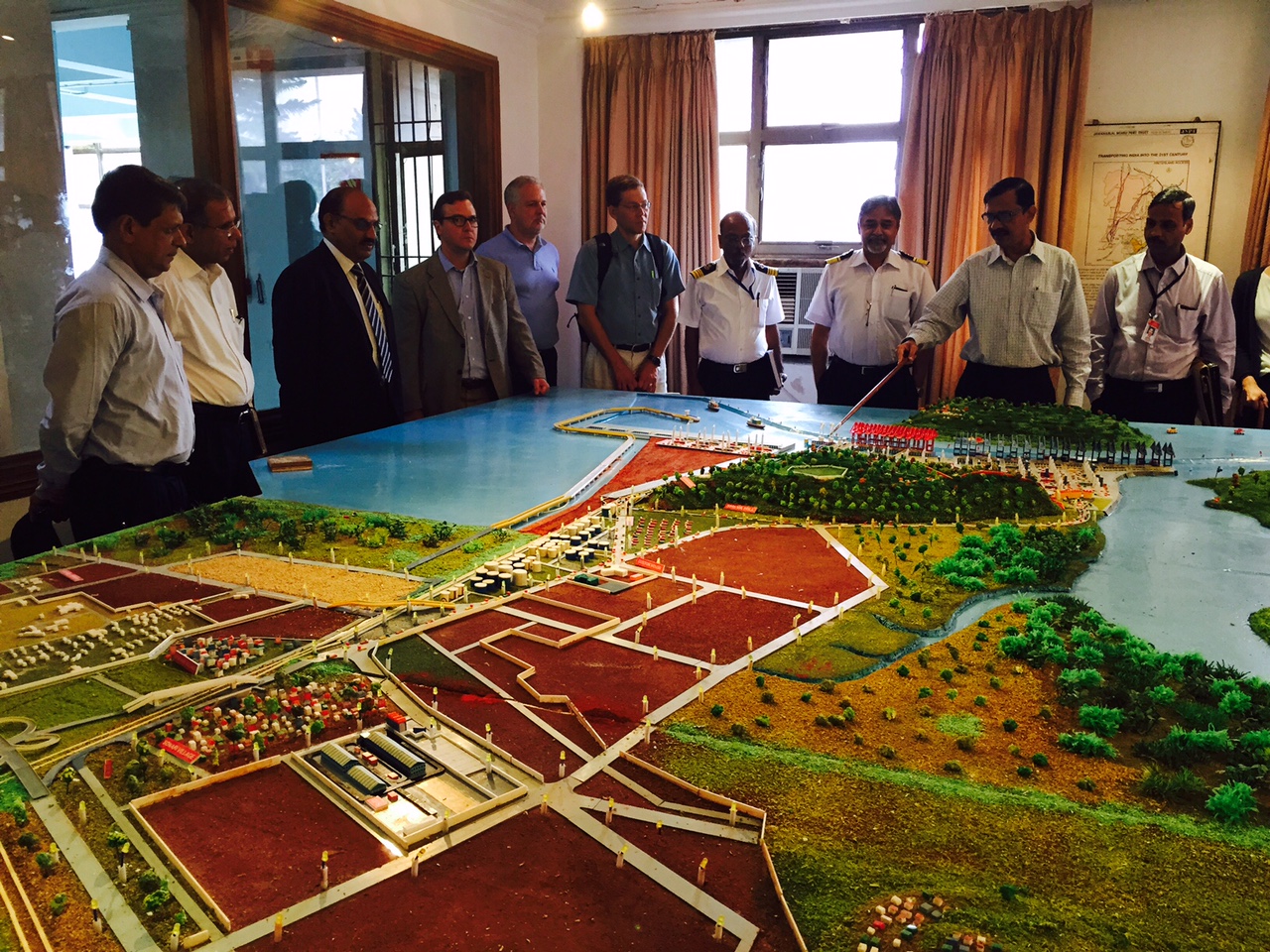 About this photo: Visiting NNSA delegation reviews radiation alarm annunciation center at a key Indian cargo container port.