You are here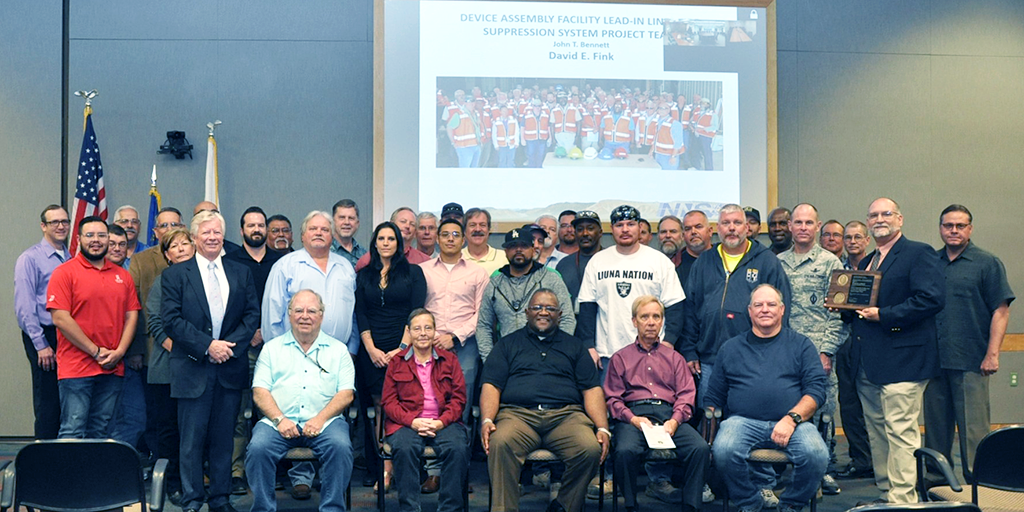 Nearly 300 individuals from 17 teams at the Nevada National Security Site (NNSS) received recognition recently for their technical collaboration supporting NNSA's Defense Programs.
Brig. Gen. Michael Lutton, NNSA assistant deputy administrator for Military Application, presented the Defense Programs Awards of Excellence and congratulated the teams for their outstanding work in support of the nation's Stockpile Stewardship Program.
"I am honored to present these awards," Lutton said during the ceremony. "These outstanding accomplishments and the work you do every day greatly contribute to our NNSA mission of maintaining a safe, effective and reliable nuclear deterrent."
The teams were recognized for their contributions to various Defense Programs projects, including: advanced experimental diagnostics, nuclear material management, infrastructure investment planning and software development. Several NNSS projects allow for higher-quality radiography and data analysis on subcritical experiments, a cornerstone of the nation's Stockpile Stewardship Program.