You are here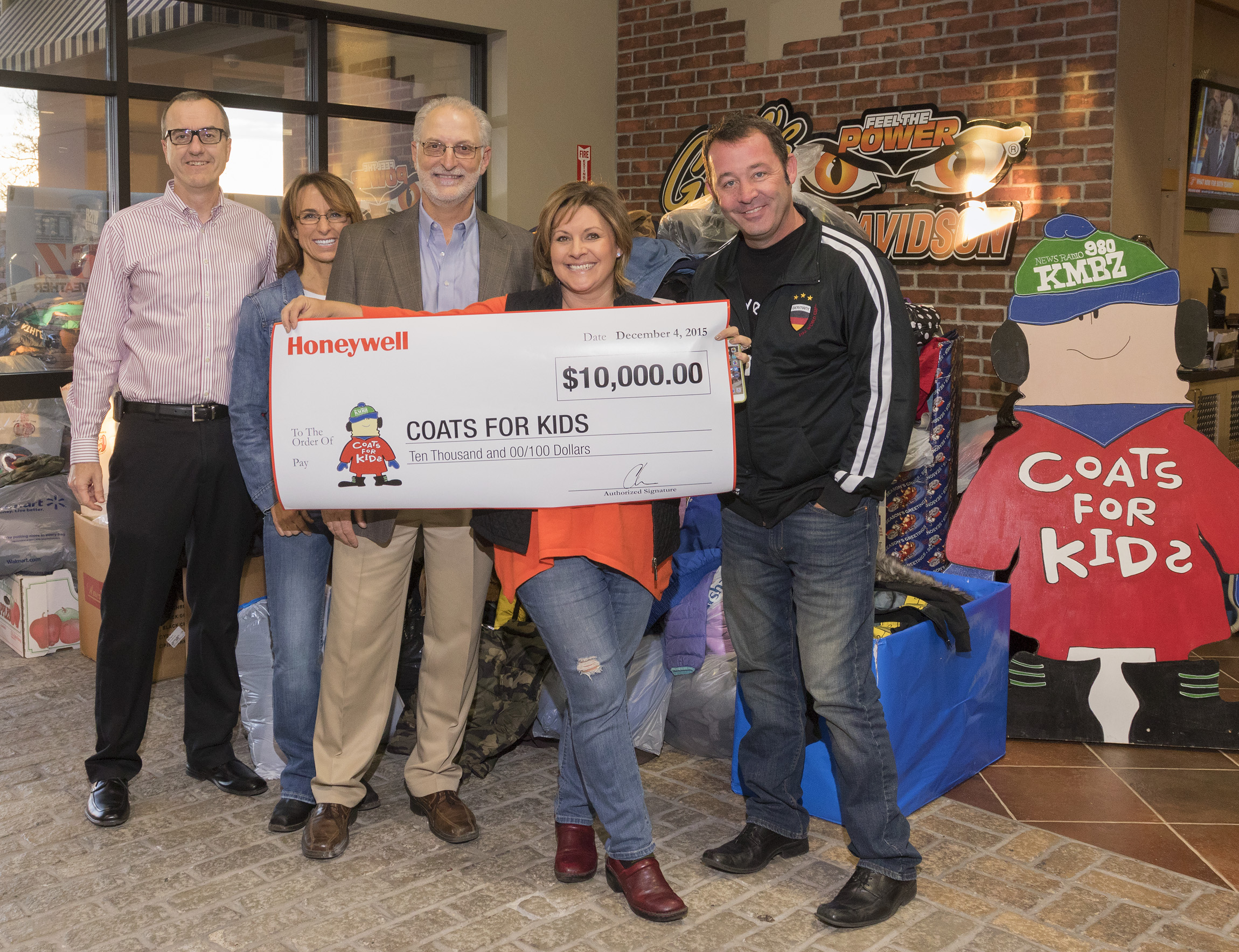 Most of us just reach into the closet to pull on a warm coat to shield us from the winter weather, but for thousands of needy children in the Kansas City area who have outgrown their coats, it's not so simple.
Thanks to the Coats for Kids program, which provides new and gently used coats for children who need them, many of these children will be toasty warm.
Each year, NSC contractor Honeywell teams up with local radio station KMBZ 98.1 FM to support the effort.
"We are on a mission to get students excited about math and science," says Chris Gentile, Honeywell FM&T President. "We've found that kids cannot concentrate on their studies and be successful at school if they are not well equipped with the basic necessities. This is why we feel it is important and take part in this effort."
This is the sixth year that Honeywell issued a challenge to KMBZ radio listeners to donate $1,000 over a 10 day period. When the goal was reached, Honeywell doubled it with a $10,000 donation to help purchase new coats for Kansas City kids in need. Together, we contributed more than $24,000 to help area children keep warm.