You are here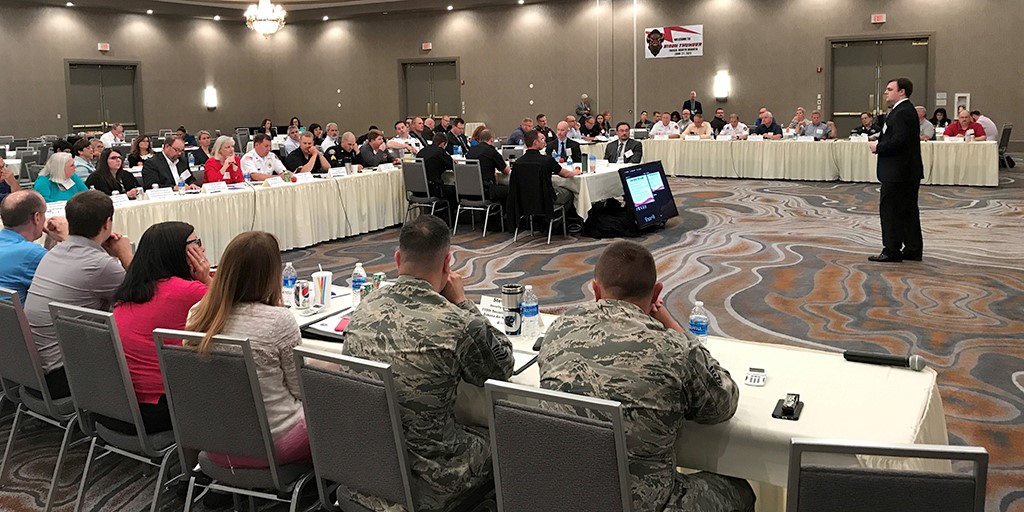 NNSA and the FBI co-sponsored a weapons of mass destruction counterterrorism tabletop exercise June 26 at a blood bank industry facility in Fargo, N.D.
The exercise, called Bison Thunder, was part of a series designed to examine the roles and responsibilities involved in preventing and responding to a domestic terrorist-related radiological or nuclear incident.
The exercise drew 91 emergency responders and law enforcement officials from Fargo and the surrounding area to the United Blood Services facility and challenged them to refine strategies and techniques for radiological security and incident response.
Facilities such as this often have a blood irradiator, which is a machine that exposes blood to radiation in order to prevent a potentially deadly complication from blood transfusions in some patients.
"The strong participation we saw in Bison Thunder shows the deep professional commitment of all involved to continuously improve radiological incident response capabilities" said Jay Tilden, NNSA's deputy undersecretary for Counterterrorism and Counterproliferation.
With a focus on teamwork and communication, the exercise challenged city, state, and Federal agency partners to develop coordinated plans of action in case of theft or deliberate misuse of radiological materials.
During the post-exercise discussion, most participants were impressed with the depth and magnitude of resources available during a radiological incident. Participants also discussed reviewing and improving upon their own processes, procedures, and policies to prevent and respond to such an incident.