You are here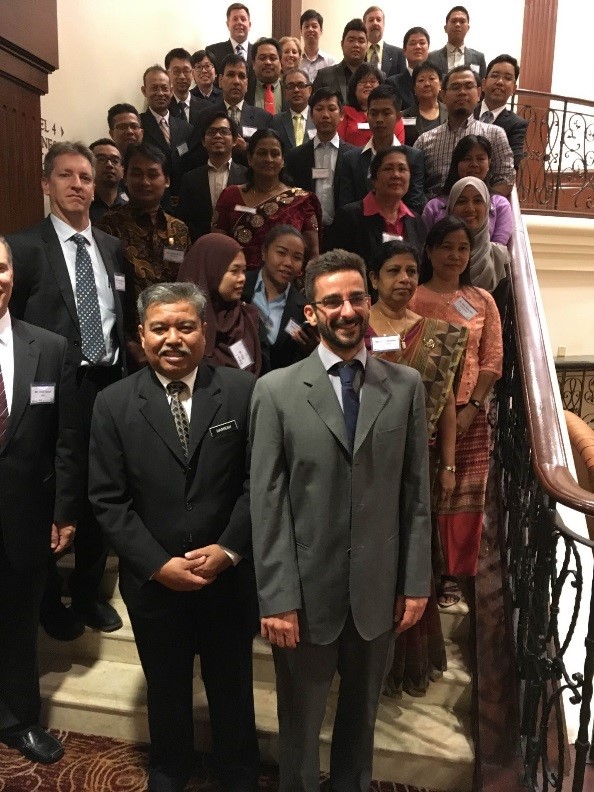 NNSA and the Malaysian Atomic Energy Licensing Board co-hosted a recent regional workshop on International Nuclear Safeguards in Kuala Lumpur, Malaysia. The event included participants from the International Atomic Energy Agency (IAEA) and the Asia-Pacific Safeguards Network (APSN), including Cambodia, Indonesia, Laos, Malaysia, Myanmar, the Philippines, Thailand, Vietnam, Bangladesh, Mongolia, Nepal, Singapore, and Sri Lanka.
The IAEA implements international nuclear safeguards to assure the global community that States are keeping their nuclear nonproliferation commitments. The IAEA Additional Protocol, a voluntary legal document that supplements States' IAEA safeguards agreements, provides the IAEA with additional tools to strengthen the international safeguards regime. NNSA helps partner countries build capacity to fulfill safeguards obligations as part of a broader U.S. Government objective to support the IAEA in universal adherence to the Additional Protocol.
An important feature of this workshop was the opportunity for participants to share knowledge, experiences, and exchange good practices at a national level. Experts from NNSA, IAEA, the Australian Safeguards and Nonproliferation Organization, and APSN led the participants in a series of presentations and simulated exercises related to safeguards implementation. Workshop attendees participated in role-playing exercises designed to help participants understand the responsibilities and processes related to safeguards obligations and commitments under the Additional Protocol.
The Director General of Malaysia's Atomic Energy Licensing Board, Hamrah Mohammed Ali, delivered opening remarks and noted the unique opportunity to share experiences and raise awareness of nuclear security, safety, and safeguards in Malaysia and the region. He thanked NNSA on behalf of the Malaysian government for providing a platform to enhance safeguards activities.