You are here
In an ongoing effort to build a sustainable STEM pipeline between DOE's sites/labs and historically black colleges and universities, the National Security Campus (NSC) helped form the Advanced Manufacturing Consortium under the Minority Serving Institutes Partnership Program (MSIPP).
This year MSIPP funded three NSC student interns from Hampton University and Howard University to further the Advanced Manufacturing Consortium. These students were given assignments in Physical Properties Testing, Product Design, and Modeling & Simulation – three key focus areas for the NSC in the support of continued Advanced Manufacturing Technology.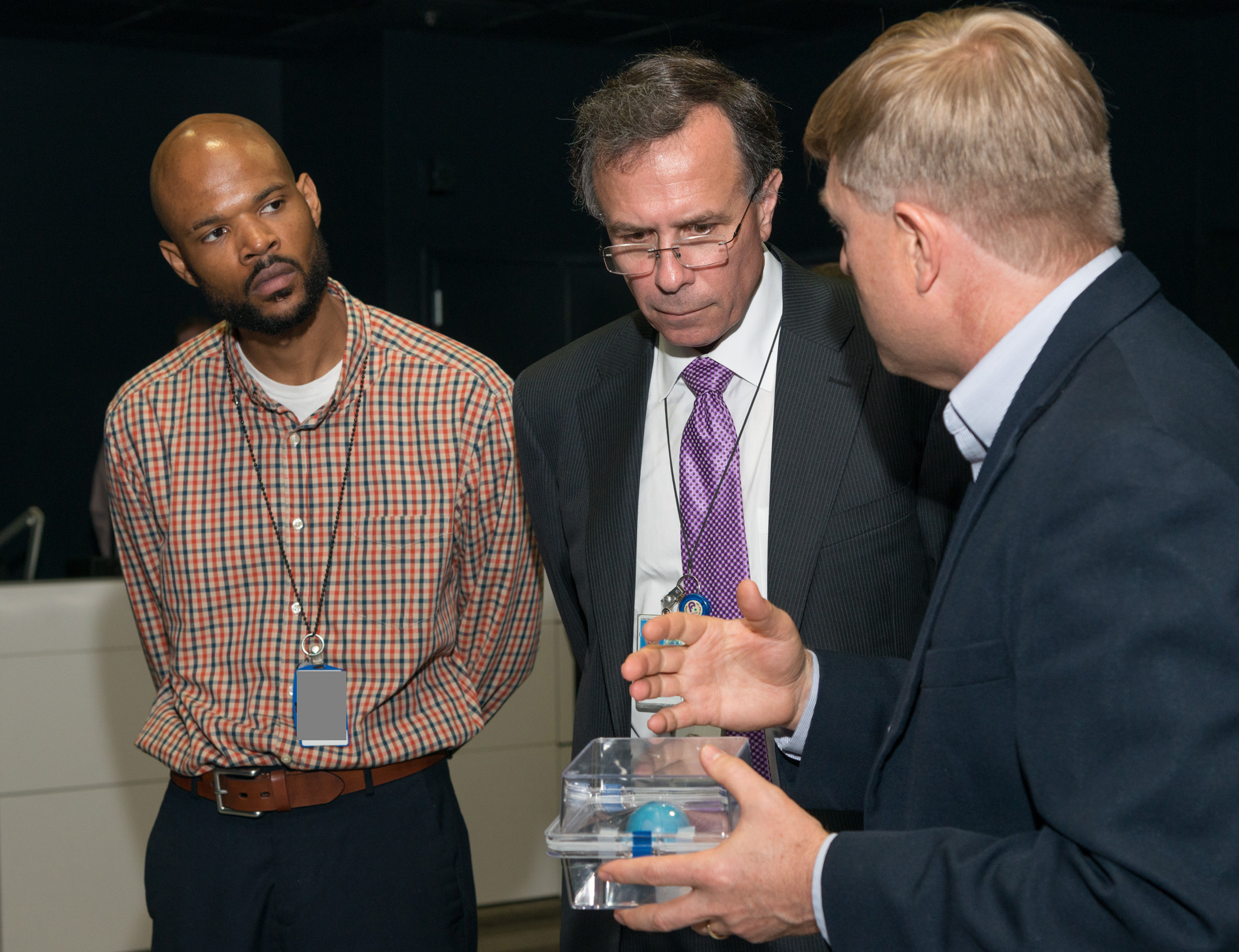 Student interns presented results from their internship assignments. In the audience were NNSA's Chief Scientist, Dr. Dmitri Kusnezov, and the MSIPP Federal Program Manager, Cory Jackson.
In addition to attending the student presentations, Dr. Kusnezov and Mr. Jackson met with NNSA and NSC leaders, shared their vision for the MSIPP program, and were given a tour of the facility. Dr. Kusnezov praised NSC's role in the Advanced Manufacturing Consortium and noted that hands-on participation is imperative for students in the STEM field.
The MSIPP is designed to enrich the STEM capabilities of HBCUs in a sustainable manner that aligns with the broad interests of DOE sites and emphasizes the entire career pipeline. The partnership also provides STEM students with the cutting-edge resources and technology housed at DOE facilities, ultimately increasing STEM student retention.