You are here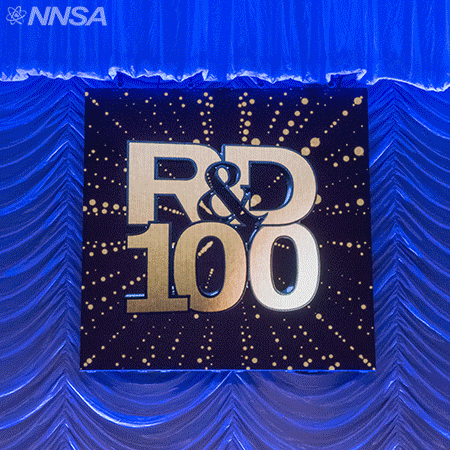 NNSA researchers garnered 15 awards for some of the top industrial inventions worldwide in 2016, as determined by R&D Magazine, which presents the awards--dubbed the "Oscars of invention"--annually to honor the year's 100 most innovative technologies. This year's ceremony took place on November 3 at the Gaylord Convention Center near Washington, D.C.
Award recipients are selected by an independent panel of more than 70 judges. The multiple honors bestowed on the nation's nuclear laboratories demonstrate NNSA's excellence in advancing national security and science.
Out of NNSA's laboratories this year emerged 12 technologies named among the best 100 inventions in 2016, after competing "against other new technologies in open competition," according to R&D Magazine. Three technologies also took home special recognition awards.
Lawrence Livermore National Laboratory (LLNL)
The GLO Transparent Ceramic Scintillator, created by LLNL and partners, dramatically provides high-energy radiographic imaging seven times faster than glass scintillators and decreases the X-ray dose required to get detailed pictures. The invention has applications for looking inside large, dense, or complex metal parts, like power plant turbines, jet engines, and welds in shipbuilding.
In collaboration with General Atomics, LLNL's Polyelectrolyte Enabled Liftoff process can fabricate nanoscale membranes that are larger, stronger, and thinner than previous methods, with applications in sensing, filtration, and wound-healing. The films are used in NIF target fabrication, leading to more target options for weapon designers and experimental scientists.
Los Alamos National Laboratory (LANL)
The Entropy Engine, developed by LANL and industrial partner Whitewood Encryption, strengthens the foundation of computer security by producing an inexhaustible supply of pure random numbers at speeds of 200 million bits per second. The invention uses the unique properties of quantum mechanics to generate random numbers in a way is immune from all external influences.
LANL and partner Ernst & Young created PathScan, a cybersecurity technology strategy that performs a statistical analysis to identify the behaviors of attackers and keep pace with increasingly innovative and sophisticated adversaries. Rather than detecting something that looks specifically like a cyberthreat, PathScan searches for any abnormal behavior within the network.
The Pulmonary Lung Model is a miniature, tissue-engineered artificial lung that mimics the response of the human lung to drugs and toxins. PuLMo will enable faster, more cost-efficient screening of new drugs and has applications for study of lung diseases and drug delivery.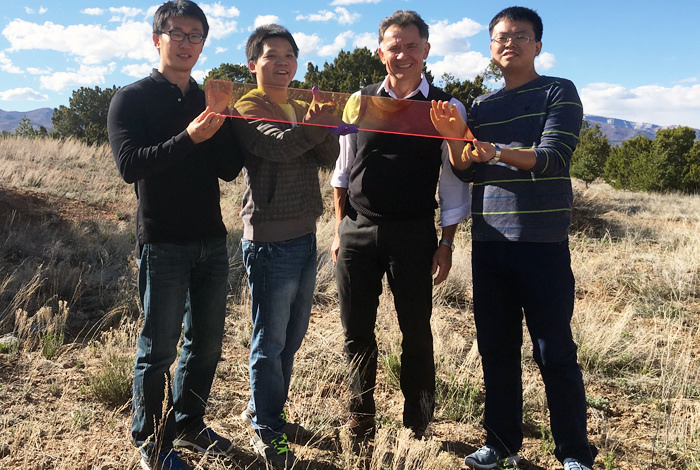 Quantum-Dot Solar Windows received special recognition with a Green Tech Merit Award. The invention, developed in collaboration with the University of Milano-Biocca, can serve as high-efficiency, large-area collectors of sunlight, while also providing the desired degree of shading and produce solar gains, depending on a building's specific needs. The toxin-free quantum-dot materials offer flexibility in controlling transparency level and high-efficiency sunlight harvesting.
Sandia National Laboratory (Sandia)
Ultra-fast X-ray Imager (UXI) was named a Top 100 technology of the year, and also received the special recognition Market Disruptor- Products, Silver Award. The world's fastest multi-frame digital X-ray camera, it has applications ranging from imaging plasmas, electric discharges, and shock waves to biochemical processes. UXI is a transformative diagnostic for NNSA's Inertial Confinement Fusion and High Energy Density programs. It allows researchers at stockpile stewardship facilities to see high-resolution "movies" of target implosions of weapons experiments. https://www.youtube.com/watch?v=8WzkY-CRxJ0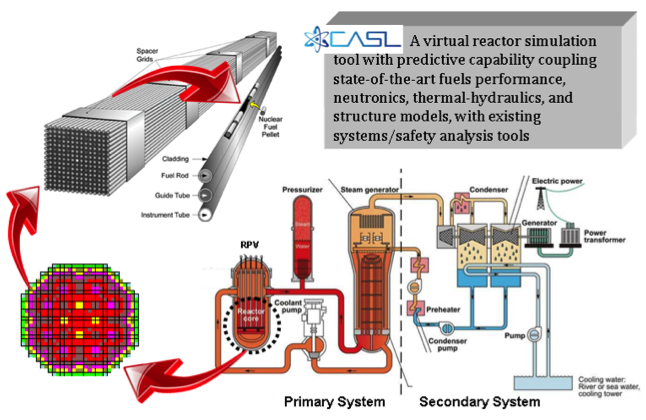 Two R&D 100 winners were the result of collaborative efforts that included several NNSA labs:
The Carbon Capture Simulation Initiative Toolset uses computational modeling and simulation to accelerate the commercialization of carbon capture technologies in power plants. The invention addresses key industrial challenges, and is the only suite of computational tools and models specifically tailored to help reduce risk by maximizing learning during setup. The initiative includes the National Energy Technology Laboratory, LLNL, LANL, Pacific Northwest National Laboratory, and Lawrence Berkeley National Laboratory.
The Virtual Environment for Reactor Applications, created by a team including Oak Ridge National Laboratory, LANL, Idaho National Laboratory, and Sandia, uses supercomputers to create models and simulations that advance the operation, safety, and performance of nuclear reactors. The invention enables researchers to study, mitigate, and manage problems identified by the nuclear industry at levels of detail previously unattainable.