You are here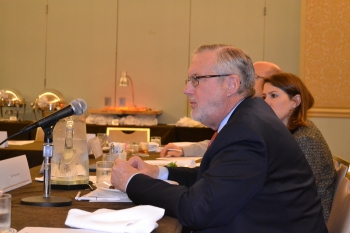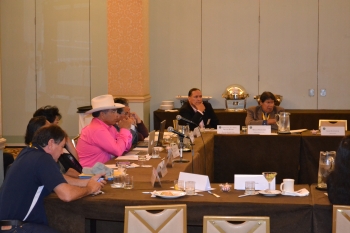 On October 30th, I hosted Tribal Leaders from all over the United States at the first Office of Nuclear Energy (NE) and Tribal Leader Dialogue (Dialogue) in New Orleans, Louisiana.
The Dialogue was a great success!  The Tribal Leaders and I were able sit down together to discuss the issues surrounding nuclear energy in the United States. While we all shared different perspectives on a broad range of topics from the future outlook of nuclear energy, to small modular reactors, and used nuclear fuel management, we all agreed that the government-to-government relationship should continue through this Dialogue.
Nuclear energy is critical to U.S. energy supply.  President Obama recognized the importance of nuclear energy in the Climate Action Plan that he laid out at Georgetown University in June 2013: "The United States will continue to promote the safe and secure use of nuclear power worldwide through a variety of bilateral and multilateral engagements… Going forward, we will expand these efforts to promote nuclear energy generation consistent with maximizing safety and nonproliferation goals." 
The Dialogue was a great opportunity for NE and Tribal Leaders to work together to advance President Obama's plan while also listening and better understanding each other's concerns and recognizing opportunities to partner on issues.
I hope the Dialogue can serve as a model for intergovernmental dialogues around nuclear issues in the United States for years to come and I am looking forward to the next meeting!